Paris, August 31, 1963—
Georges Braque, Cubist Painter Dies at 81


Georges Braque, cubist painter dies at 81 in Paris. A state funeral is held in his honor. André Malraux delivers a eulogy in the Cour Carrée of the Louvre. Braque is buried in the cemetery at Varengeville. Braque was one of the greatest artistic pioneers of the 20th century. He was born in Argenteuil, near Paris on May 13, 1882. His father was a house painter, building contractor, and amateur painter. In the fall of 1907, Braque was introduced to Picasso, and saw his recently completed Les Demoiselles d'Avignon. Soon the French and Spanish artists became intimate friends, and together they revolutionalized 20th century painting. Braque is considered a founding father of Cubism, a term used to describe the fragmented "cubelike" forms found in many of his most innovative works. Often referred to as an iconoclast, Braque was always seeking new modes of expression. From his early ties to the colorful vitality of the Fauves, to his groundbreaking experiments with Analytic and Synthetic Cubism, Braque consistently pushed the boundaries of how space, form, and depth were perceived. In his efforts to focus more on the relationship between space and an object, and not on the object itself, Braque moved out of the physical realm of painting, creating a new pictorial domain in which forms were thought rather than felt. Braque explained, "For me, objects exist only as far as their mutual harmonious relationships, as well as those between the objects and myself, are concerned." Some of his more inventive techniques included mixing pigment with sand and metal filings; simulating wood and marble textures; and creating compostitions of pasted paper collage, known as papier collé. In 1949, Braque set out to work on a series of canvases, each entitled Atelier (Studio), which would occupy him for the following eight years. In these works, the physical structure of painting itself appears to be in motion. In Braque's studio were hung slowly spinning mobiles bearing scraps of metal, appearing and disappearing, tracing their fine and delciate silhouettes in midair. This inspired Braque to challenge the two-dimensional flatness of the canvas, setting the mobiles' painted equivalents in motion as well. By 1956, Braque completed the last of his eight Atelier canvases, and immersed himself in the production of a new motif— paintings with birds Sources: (1) José Maria Faerna, Braque, Cameo/Abrams, NY, 1997;
(2) Karen Wilkin, Georges Braque, Abbeville Press, NY, 1991.
Braque's Bird in the Foliage, Guitar & Program, Ace of Hearts, Patience,
Braque & Dürer, Braque Symbolism, Braque Quotes, Braque-Notebooks,
Biography, Bird Posters, Paintings, More Paintings, Prints & Catalogs
Hertfordshire, August 31, 1986—
Henry Moore, Innovative Sculptor Dies at 88


Henry Moore died at the age of 88 on August 31, 1986 at Perry Green, Hetfordshire, England. Moore was born on July 30, 1898 at Castleford, Yorkshire, England. In 1920, a Sculpture department was set up at Leeds with Moore the sole student. He visited Paris, Rome, Florence, Pisa, Siena, Assis, Padua, Ravenna, and Venice in 1925. Moore's sculptures in the 1920's and early 1930's showed deeply romantic English lyricism with a great feeling for landscape and natural forms. While his early work remained firmly grounded in relatively figurative forms, Moore also rejected tradition, choosing for his inspiration not the classical figures of the Renaissance and the Graeco-Roman tradition but primitive models, as seen in the British Museum. Moore also rejected the established academic practices and insisted on direct carvings and truth to materials, influenced by sculptors like Brancusi and Epstein. Moore's early sculpture was not always understood or appreciated, and revolutionary as it was, it was largely condemned by reviewers. The art critic of the London Morning Post (11 April 1931) led the opposition with: "The cult of ugliness triumphs at the hands of Mr. Moore. He shows an utter contempt for the natural beauty of women and children, and in doing so, deprives even stone of its value as a means of aesthetic and emotional expression." Moore visited Paris almost every year from the early 1920s, but from 1930 onwards he went more frequently and was directly influenced by Picasso, Arp and Giacometti. Moore took part in Surrealist activities in 1933, and signed the Surrealist manifesto in 1936. Following this, in 1937 he became a member of the English Surrealist group. By the 1940s Moore's international reputation grew. Sir Kenneth Clark, director of the National Gallery, appointed Moore an Official War Artist in 1941. In 1943 Moore had his first one-man exhibition abroad, at Buchholz Gallery, New York. In 1946 Moore made his first visit to New York for travelling retrospective which opened at the Museum of Modern Art, New York. Moore was appointed Trustee of the Tate Gallery (1949-1956), and London's National Gallery (1955-1974). The International Sculpture Prizes at the 24th Venice Biennale in 1948 and at the 2nd Sao Paulo Biennale in 1953, his appointment as a Companion of Honor in 1955 and to the Order of Merit in 1963, the award of the Erasmus Prize in 1968 are just a few from a chronology of over 70 accolades emanating from a dozen countries. In his last years Henry Moore was fêted by public and politicians alike. The German Chancellor Helmut Schmidt and later the French President François Mitterrand flew to Hoglands by helicopter to present him with honours. The press which had been so hard on him in his early years as a sculptor now praised his great achievements. The London Daily Telegraph(31 August 1986) declared: "Since the death of Sir Winston Churchill, Henry Moore has been the most internationally acclaimed of Englishmen, honoured by every civilized country in the world." Moore's artwork has been represented in almost every important public and private collection, and his sculptures have been placed in more public places throughout the world than any other sculptor in history. Geoffrey Shakerley has photographed 80 of Moore's outdoor sculptures in 16 countries for the book Henry Moore: Sculptures in Landscape. Moore writes in the introduction:
The sky is on of the things I like most about 'sculpture with nature'.
There is no background to sculpture better than the sky,
because you are contrasting solid form with its opposite space.
The sculpture then has no competition, no distraction from other
solid objects. If I wanted the most fool-proof background
for a sculpture, I would always choose the sky.

When I am asked by an architect to find or make a sculpture
to go with his building, I am never very excited about it.
I know there will be problems. All architecture is geometric
with dominating horizontal and vertical lines, and these are
so insistent that if any assymetrical sculpture is put with it you will find
somewhere these distracting lines very evident in the background.
In fact the building's geometry is so insistent that to find
a position far enough away for the sculpture to have its own scale
or presence may be impossible.

Sculpture has to be seen from a hundred points of view.

Sources: (1) David Mitchinson & Julian Stallabrass, Henry Moore, Rizzoli, NY, 1991;
(2) Geoffrey Shakerley & Stephen Spender, Henry Moore: Sculptures in Landscape,
Clarkson N. Potter, Inc, NY, 1978.
Moore's Sheep Piece, Hoglands, Hertfordshire, England,
Moore Biography, Henry Moore Foundation, Henry Moore Books,
Henry Moore Sculpture Garden at Nelson-Atkins Museum of Art,
Henry Moore & Lucien de Arend in Forte Dei Marmi, Italy A hush falls over Henry Moore (The Guardian, April 22, 1999)

August 31, 1688— John Bunyan, author of Pilgrim's Progress dies at age 60, at the home of a friend in Holborn after a ride through the rain from Reading to London. He is buried in Bunhill Fields in London. Bunyan's famous allegory about Pilgrim on his journey to the Celestial City is second only to the Bible itself in number of copies sold world. Here are the closing words of Bunyan's Last Sermon preached July 1688: "Lastly, If you be the children of God, learn that lesson: "Gird up the loins of your mind as obedient children, not fashioning yourselves according to your former conversation; but be ye holy in all manner of conversation." Consider that the holy God is your father, and let this oblige you to live like the children of God, that you may look your Father in the face with comfort another day." Read more at John Bunyan Page, Bunyan Archive, John Bunyan Library Online
August 31, 1867— Charles Baudelaire, French poet, dies in Paris at age 46 of aphasiac and hemiplagiac in his mother's arms. He was stricken with paralysis during a Belgian lecture tour the previous year. One of the greatest French poets of the 19th century, who formed with Stéphane Mallarmé and Paul Verlaine the so-called Decadents. Baudelaire was the first to equate modern, artifical, and decadent. Baudelaire published his first novel, the autobiographical La Fanfario in 1847. From 1852 to 1865 he was occupied in translating Edgar Allan Poe's writings. When his Les Fleurs du Mal appeared in 1857 all involved— author, publisher, and printer— were prosecuted and found guilty of obscenity and blasphemy. Baudelaire's "The Albatross" has inspired poets to soar.
THE ALBATROSS
Often, to pass the time on board, the crew
will catch an albatross, one of those big birds
which nonchalantly chaperone a ship
across the bitter fathoms of the sea.

Tied to the deck, this sovereign of space,
as if embarrassed by its clumsiness,
pitiably lets its great white wings
drag at its sides like a pair of unshipped oars.

How weak and awkward, even comical
this traveler but lately so adroit-
one deckhand sticks a pipestem in its beak,
another mock the cripple that once flew!

The Poet is like this monarch of the clouds
riding the storm above the marksman's range;
exiled on the ground, hooted and jeered,
he cannot walk because of his great wings.

Biography, Baudelaire's Les Fleurs du Mal
August 31, 1887— Thomas Edison patents Kinetoscope, producing moving pictures. Thomas Edison's inventions helped advance a number of different technologies, including motion pictures. His kinetoscope, which became operational on August 31, 1889, was the forerunner of the motion-picture film projector. The device, also known as the peephole viewer, ran film in a continuous movement between a magnifying lens and light source. Since images were viewed through the kinetoscope, Edison did not address the problem of showing them on a screen. Library of Congress on Edison's Kinetoscope
August 31, 1950— Gil Hodges of Brooklyn Dodgers hits four homers and a single a game against the Boston Braves at Ebbets Field. Only 12 players have accomplished this feat: Bobby Lowe (1894), Ed Delahanty (1896), Lou Gehrig (1932), Chuck Klein (1936), Pat Seerey (1948), Gil Hodges (1950), Joe Adcock (1954), Rocky Colavito (1959), Willie Mays (1961), Mike Schmidt (1976), Bob Horner (1986), and Mark Whiten (1993). Only one Hall of Fame pitcher was victimized in four-homer games— Warren Spahn threw the first homer ball when Gil Hodges hit his four against the Braves. Hodges' seven consecutive 100-RBI seasons jump out at you. So do his two 40-homer seasons and the seven others in which he hit 25 or more. Hodges also managed the Miracle Mets to their improbable World Series victory in 1969 against the Baltimore Orioles. Read Four Homers in One Game,
Official Gil Hodges Web Site, Why Isn't Hodges a Hall of Famer?
August 31, 1964— Rocky Marciano, former boxing heavyweight champion dies in plane crash in Iowa. His record of 49 consecutive professional wins still stands. Rocky Marciano is the only undefeated champion in any weight class in the history of boxing. Considering over 300 champions there have been, that is quite a feat in itself. But Rocky also brought to boxing the kind of dignity and courage that makes us admire the truly great athletes. On Sept. 23, 1952, Marciano challenged the heavyweight champion, Jersey Joe Walcott. What followed was what many have called the greatest heavyweight championship fight of all time. In the first round, Walcott caught Marciano with a perfect left hook that dropped him for the first time in 43 fights. By the 12th round, Walcott was ahead on all scorecards, but in the 13th round, Rocky delivered a right hand punch that knocked out Walcott, and became the new heavyweight champion. He defended his title six times before retiring in 1956. "Rocky Marciano stood out like a rose in a garbage dump." Jimmy Cannon said of Rocky's character in a sport that all too often is tainted by corruption and greed. Jersey Joe Walcott, who lost his title to Marciano, said "He was a man of courage inside the ring. Outside, he was kind and gentle." Rocky Web Site, Biography, Marciano Knocks Out Walcott
August 31, 1979— Comet Howard-Koomenr-Michels 1979 XI (SOLWIND 1) collides with the Sun. This was the first known comet to hit the sun, and the first comet discovered by a spacecraft. The impact was on August 30, 1979 at 22:11 Greenwich Time (UT) or August 31, 1979 (3:11 am EST). The U.S. Naval Research Laboratory flew a video camera and telescope mounted on an Air Force satellite P78-1 to monitor solar corona activity. A small opaque disk is placed in front of the telescope so it blocks out the Sun. Thus an artificial eclipse of the Sun's blinding photosphere was created, and the extremely hot solar corona can be photographed. Not until September 1981 did Russ Howard examined the coronagraphs of August 30, 1979 and discover the amazing sequence of images recorded with the instruments designed and operated by Martin Koomen & Don Michels. The photos showed the comet heading around the Sun, but its perihelion distance was too close. The head never emerged on the other side of the Sun. It must have vaporized and fragmented into its constituent small grains. But the tail of this now decapitated comet continued intact for about 24 hours (August 31), before being dissipated and blown back from the Sun. The photos showed a dramatic spreading of the tail into a fan and then a kind of semicircle, brightening parts of the corona before expanding further and fading from view.
Sources: (1) Fred Schaaf, Comet of the Century: From Halley to Hale-Bopp, Copernicus/Springer-Verlag, NY, 1997, pp. 77-79.
(2) Carl Sagan & Ann Druyan, Comet, Random House, NY, 1985, pp. 248-249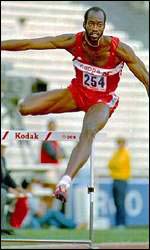 August 31, 1983— Edwin Moses of USA sets the 400 meter hurdle record in Koblenz, Germany. Moses produced his lifetime best of 47:02 seconds on his 28th birthday. He had missed the 1982 season because of injury and illness, and this was the race of his life. Shortly before this meet in Koblenz, Moses dreamed he saw "8-31-83" and then, repeatedly, "47.03," which was a tenth of a second faster than his world record. Moses' new world record of 47.02 was a hundredth of a second faster than his dream. "Well, I haven't had a (personal record) for three years," he said with a laugh. Moses won the Olympic Gold medal in the 400 meter hurdle in 1976 and 1984 (it would have been three if not for the 1980 Moscow Olympic boycott). At Dayton Fairview High School he was named a National Merit Scholar, and at Atlanta's Morehouse College he majored in physics and engineering. Moses broke the 400-meter hurdles world record three times, perfecting a technique that many track experts thought to be impossible— only 13 steps instead of 14 between the 10 three-foot hurdles. Moses is renowned for not losing a race in nearly a decade from August 1977 to June 1987— 122 straight victories in the 400-meter hurdles. At the apex of his career, the top nine lines in the list of fastest times in the 400-meter hurdles each read the same way: Edwin Moses, USA. Moses' 47.02 record stood for nine years until Kevin Young's 46.78 at Barcelona in 1992.
Moses Biography: ESPN, Cool Running
August 31, 1997— Princess Diana killed in Paris car crash. Lady Diana Spencer, the former wife of Charles, prince of Wales, was killed with her companion Dodi Fayed in a car accident in Paris. Tests conducted by French police indicated that the driver, who also perished in the crash, was intoxicated and likely caused the accident while trying to escape the paparazzi photographers who consistently tailed Diana during any public outing. On July 29, 1981, nearly four billion people in seventy-four countries tuned in to witness the marriage of Prince Charles, heir to the British throne, to Lady Diana, a young English schoolteacher. Married in a grand ceremony at St. Paul's Cathedral in the presence of 2,650 guests, the couple's romance was for the moment the envy of the world. However, before long the fairytale couple grew apart, an experience that was particularly painful under the ubiquitous eyes of the world's tabloid media. On August 28, 1996, two months after Queen Elizabeth II urged the couple to divorce, the prince and princess reached a final agreement. In exchange for a generous settlement, and the right to retain her apartments at Kensington Palace and her title of princess, Diana agreed to relinquish the title of "her Royal Highness" and any future claims to the British throne. In the year between the divorce and her fatal car accident, the popular princess seemed well on her way of achieving her dream of becoming "a queen in people's hearts."
New York Times article
August 31: Born on this day—

12 AD Caligula (Caius Caesar), 3rd Roman emperor (37-41 AD)
1811 Theophile Gautier, Tarbas, France, writer/poet (Emaux et Camées)
1821 Hermann Ludwig Ferdinand von Helmholtz, German mathematician, physicist, physiologist
1834 Amilcare Ponchielli, Paderno, Italy, composer (I promessi sposi, La Gioconda)
1870 Maria Montessori, Italy, educator, physician (founder, Montessori school)
1880 Queen Wilhelmina, Netherlands (1890-1948)
1884 George Sarton, Belgian-born American historian of science
1885 DuBose Heyward, novelist, playwright, poet (Porgy)
1889 Alexander Provost Idell, father of modern volleyball (1910)
1897 Frederic March, Wisconsin, actor (Dr. Jeckyl & Mr. Hyde, Academy Awards 1932 & 1946)
1903 Arthur Godfrey, radio & TV entertainer (Arthur Godfrey's Talent Scout)
1905 Dore Schary, screenwriter, playwright, producer & director (Boys Town, Big City)
1907 Ramon Magsaysay, Philippine president (1953-57), statesman (US Legion of Merit, 1952)
1907 William Shawn, editor of The New Yorker (1952-1987)
1908 William Saroyan, Pulitzer Prize novelist & playwright (Time of Your Life)
1913 Sir Bernard Lovell, England, radio astronomer, founded Jodrell Bank
1914 Richard Basehart, Zanesville OH, actor (Voyage to Bottom of Sea)
1916 Daniel Schorr, broadcast journalist (CBS)
1918 Alan Jay Lerner, lyricist composer (Lerner & Leowe, My Fair Lady)
1919 Richard Basehart, actor (Voyage to Bottom of the Sea)
1924 Buddy Hackett, Brooklyn, NY, comedian (God's Little Acre, Music Man)
1928 James Coburn, Laurel, Nebraska, actor (Our Man Flint, Magnificent Seven)
1931 Jean Beliveau, hockey star (led Montreal Canadians to 10 Stanley Cups)
1935 Eldridge Cleaver, Wabbaseka, Arkansas, black activist, Black Panther, writer (Soul on Ice)
1935 Frank Robinson, baseball player/manager, Hall of Famer (NL MVP 1961, AL MVP 1966)
1940 Alain Calmat, France, figure skater (Olympic silver, 1964)
1945 Itzhak Perlman, Tel Aviv, Israeli-American violinist
1945 Leonid Popov, Ukraine, cosmonaut (185 days aboard Salyut-6 in 1980, Soyuz-40, Soyuz-T7)
1945 Van Morrison, Belfast, singer, songwriter (Here Comes the Night)
1949 Richard Gere, Philadelphia, PA, actor (Breathless, Cotton Club, Pretty Woman)
1955 Edwin Moses, track star, hurdler (Olympic gold, 1976,1984)
1968 Jennifer Azzi, Oak Ridge, Tennesse, basketball guard (Olympic gold 1996)
1968 Hideo Nomo, Osaka, Japan, pitcher (Los Angeles Dodgers, Detroit Tigers)
1970 Debbie Gibson, Brooklyn, NY, singer (Only in My Dreams)

August 31: Events on this day—

1535 Pope Paul II deposed & excommunicated King Henry VIII
1688 John Bunyan, author of Pilgrim's Progress dies at age 60 in London
1829 The opera "Guillaume Tell" is produced in Paris
1842 US Naval Observatory authorized by an act of Congress
1850 California pioneers organized at Montgomery & Clay Streets
1864 Atlanta Campaign— Battle of Jonesborough
1867 Charles Baudelaire, French poet dies at age 46 in Paris
1881 First US tennis championships (Newport, RI)
1886 First major earthquake recorded in eastern US, at Charleston, SC
1887 Thomas A Edison patents Kinetoscope, (produces moving pictures)
1889 Start of Sherlock Holmes adventure "Cardboard Box"
1894 Phillies Billy Hamilton steals 7 bases
1895 First pro football game (QB John Brallier paid $10 & won 12-0)
1907 England, Russia & France form the Triple Entente
1915 Chicago White Sox Jimmy Lavender no-hits New York Giants 2-0
1919 Communist Labor Party of America formed in Chicago
1934 First football all star game-Bears tie collegians 0-0 in Chicago
1935 First national skeet championship (Indianapolis)
1935 Chicago White Sox Vern Kennedy no-hits Cleveland Indians 5-0
1935 President FDR signs an act prohibiting export of US arms to belligerents
1946 John Hersey's Hiroshima appears complete in The New Yorker
1950 Brooklyn Dodgers Gil Hodges hits 4 homers & a single in a game vs Boston Braves
1951 First 33-1/3 album introduced in Düsseldorf, Germany
1954 United States Census Bureau established
1954 Hurricane Carol (First major named storm) kills 70 in New England
1955 First microwave TV station operated (Lufkin, Texas)
1955 First sun-powered automobile demonstrated, Chicago, IL
1956 The Platters' "My Prayer" tops the music charts
1956 Patti Page's "Allegheny Moon" tops the music charts
1957 Malaya (Malaysia) gains independence from Britain (National Day)
1959 LA Dodgers Sandy Koufax ties Dizzy Dean's mark of 18 strikeouts against the SF Giants
1959 Australia defeats US for tennis' Davis Cup
1960 Agricultural Hall of Fame established
1962 Trinidad & Tobago gain independence from Britain (National Day)
1963 Georges Braque, French cubist painter dies at 81 in Paris
1964 The Supremes' "Where Did Our Love Go" tops the music charts
1964 Roger Miller's "Dang Me" tops the music charts
1965 House of Representatives joins Senate to establish Dept of Housing & Urban Development
1968 Pittsburgh's Roy Face ties Walter Johnson's record of 802 pitching appearances with club
1968 7.8 earthquake in Northeast Iran kills 6,000 and destroys 60,000 buildings
1969 25,000 attend New Orleans Pop Festival
1969 Boxer Rocky Marciano died in a light airplane crash in Iowa (a day before his 46th birthday)
1970 USA defeats Germany for tennis' 59th Davis Cup in Cleveland
1971 Dave Scott becomes first person to drive a car on the Moon
1972 Olga Korbut, USSR, wins olympic gold medal in gymnastics
1972 Don Sutton of Los Angeles Dodgers no-hits Chicago Cubs in 4-0 victory at Wrigley Field
1972 Al Green's "I'm Still in Love with You" tops the music charts
1973 First heavyweight championship fight in Japan (Foreman beats Roman)
1977 Aleksandr Fedotov sets aircraft alt rec of 38.26 km (125,524')
1979 Comet Howard-Koomur-Michels collides with the Sun
1979 Donald McHenry named to succeed Andrew Young as UN ambassador
1980 Poland's Solidarity labor union founded
1980 Diana Ross's "Upside Down" tops the music charts
1980 Irene Cara's "Fame" tops the music charts
1983 Edwin Moses of USA sets the 400m hurdle record (47.02) in Koblenz, Germany
1984 Pinklin Thomas defeats Tim Witherspoon for the WBC heavyweight title
1985 "Prakas" sets trotting mile record of 1:53.4 at Du Quoin, Illinois
1986 Sculptor Henry Moore died at age 88 at Perry Green, Hertfordshire, England
1987 Curtis Strange sets golf's earning for the year record ($697,385)
1988 Five-day power blackout of downtown Seattle begins
1990 Ken Griffey Sr & Jr become first father & son to play on the same team (Seattle Mariners)
1997 Princess Diana of Wales killed in Paris car crash with her companion Dodi Fayed
1998 The Dow Jones Industrial Average plummeted a near-record 512 points

Quotes on this day: August 31


Emerson on the True Scholar

Yesterday at Phi Beta Kappa anniversary. Steady, steady. I am convinced that if a man will be a true scholar, he shall have perfect freedom. The young people & the mature hint at odium, & aversion of faces to be presently encountered in society. I say no: I fear it not. No scholar need fear it. For if it be true that he is merely an observer, a dispassionate reporter, no partisan, a singer merely for the love of music, his is a position of perfect immunity: to him no disgusts can attach; he is invulnerable. The vulgar think he would found a sect & would be installed & made much of. He knows better & much prefers his melons & his woods. Society has no bribe for me, neither in politics, nor church, nor college, nor city. My resources are far from exhausted. If they will not hear me lecture, I shall have leisure for my book which wants me. Beside, it is an universal maxim worthy of all acceptation that a man may have that allowance which he takes. Take the place & attitude to which you see your unquestionable right, & all men acquiesce. Who are these murmurers, these haters, these revilers? Men of no knowledge, & therefore no stability. The scholar on the contrary is sure of his point, is fast-rooted, & can securely predict the hour when all this roaring multitude shall roar for him. Analyze the chiding opposition & it is made up of such timidities, uncertainties, & no opinions, that it is not worth dispersing.

It is one of the blessings of old friends that you can afford to be stupid with them.

— Ralph Waldo Emerson, Journal, August 31, 1838

Emerson's Discovery about Himself

I can find my biography in every fable that I read.

— Ralph Waldo Emerson, Journal, August 31, 1867

Emerson's Desire to Return to College at Age 69

I thought today, in these rare seaside woods, that if absolute leisure were offered me, I should run to the College or the Scientific school which offered best lectures on Geology, chemistry, Minerals, Botany, & seek to make the alphabets of those sciences clear to me. How could leisure or labor be better employed. 'Tis never late to learn them, and every secret opened goes to authorize our aesthetics. Cato learned Greek at eighty years, but these are older bibles & oracles than Greek.

— Ralph Waldo Emerson, Journal, August 31, 1872, Naushon

Thoreau's Poem on Ambrosia

TALL AMBROSIA

Among the signs of autumn I perceive
The Roman wormwood (called by learned men
Ambrosia elatior, food for gods,
For by impartial science the humblest weed
Is as well named as is the proudest flower)
Sprinkles its yellow dust over my shoes
As I brush through the now neglected garden.
We trample under foot the food of gods
And spill their nectar in each drop of dew.
My honest shoes, fast friends that never stray
Far from my couch, thus powdered, countrified,
Bearing many a mile the marks of their adventure,
At the post-house disgrace the Gallic gloss
Of those well-dressed ones who no morning dew
Nor Roman wormwood ever have gone through,
Who never walk, but are transported rather,
For what old crime of theirs I do not gather.


Th' ambrosia of the Gods's a weed on earth,
Their nectar is the morning dew which on-
Ly our shoes taste, for they are simple folks.
'T is very fit the ambrosia of the gods
Should be a weed on earth, as nectar is
The morning dew which our shoes brush aside;
For the gods are simple folks, and we should pine upon
their humble fare.

— Henry David Thoreau, Journal, August 31, 1850

Thoreau's Meditation on Evening Air, Sunset, and Flowers

The evening air is such a bath for both mind and body. When I have walked all day in vain under the torrid sun, and the world has been all trivial— as well field and wood as highway— then at eve the sun goes down westward, and the wind goes down with it, and the dews begin to purify the air and make it transparent, and the lakes and rivers acquire a glassy stillness, reflecting the skies, the reflex of the day. I too am at the top of my condition for perceiving beauty. Thus, long after feeding, the diviner faculties begin to be fed, to feel their oats, their nutriment, and are not oppressed by the belly's load. It is abstinence from loading the belly anew until the brain and divine faculties have felt their vigor. Not till some hours does my food invigorate my brain— ascendeth into the brain. We practice at this hour an involuntary abstinence. We are comparatively chaste and temperate as Eve herself; the nutriment is just reaching the brain. Every sound is music now...

What unanimity between the water and the sky!— one only a little denser element than the other. The grossest part of heaven. Think of a mirror on so large a scale! Standing on distant hills, you see the heavens reflected, the evening sky, in some low lake or river in the valley, as perfectly as in any mirror they could be. Does it not prove how intimate heaven is with earth?

We commonly sacrifice to supper this serene and sacred hour. Our customs turn the hour of sunset to a trivial time, as at the meeting of two roads, one coming from the noon, the other leading to the night. It might be [well] if our repasts were taken out-of-doors, in view of the sunset and the rising stars; if there were two persons whose pulses beat together, if men cared for the beauty of the world; if men were social in a high and rare sense; if they associated on high levels; if we took in with our tea a draught of the transparent, dew-freighted evening air; if, with our bread and butter, we took a slice of the red western sky; if the smoking, steaming urn were the vapor on a thousand lakes and rivers and meads.

The air of the valleys at this hour is the distilled essence of all those fragrances which during the day have been filling and have been dispersed in the atmosphere. The fine fragrances, perchance, which have floated in the upper atmospheres have settled to these low vales!

I have no objection to giving the names of some naturalists, men of flowers, to plants, if by their lives they have identified themselves with them. There may be a few Kalmias. But it must be done very sparingly, or, rather, discriminatingly, and no man's name be used who has not been such a lover of flowers that the flowers themselves may be supposed thus to reciprocate his love.

— Henry David Thoreau, Journal, August 31, 1851

Thoreau on Cloud Shadows and Sunshine after a Storm while Sailing

It is worth the while to have had a cloudy, even a stormy, day for an excursion, if only that you are out at the clearing up. The beauty of the landscape is the greater, not only by reason of the contrast with its recent lowering aspect, but because of the greater freshness and purity of the air and of vegetation, and of the repressed and so recruited spirits of the beholder. Sunshine is nothing to be observed or described, but when it is seen in patches on the hillsides, or suddenly bursts forth with splendor at the end of a storm. I derive pleasure now from the shadows of the clouds diversifying the sunshine on the hills, where lately all was shadow. The spirits of the cows at pasture on this very hillside appear excited. They are restless from a kind of joy, and are not content with feeding. The weedy shore is suddenly blotted out by this rise of waters...

This is the most glorious part of this day, the serenest, warmest, brightest part, and the most suggestive. Evening is fairer than morning. It is chaste eve, for it has sustained the trials of the day, but to the morning such praise was inapplicable. It is incense-breathing. Morning is full of promise and vigor. Evening is pensive. The serenity is far more remarkable to those who are on the water. That part of the sky just above the horizon seen reflected, apparently, some rods off from the boat is as light a blue as the actual, but it goes on deepening as your eyes draws nearer to the boat, until, when you look directly down at the reflection of the zenith, it is lost in the blackness of the water. It passes through all degrees of dark blue, and the threatening aspect of a cloud is very much enhanced in the reflection. As I wish to be on the water at sunset, I let the boat float. I enjoy now the warmth of summer with some of the water prospect of spring.

— Henry David Thoreau, Journal, August 31, 1852

Delacroix's Conversation on Artists

In the evening, endless conversation with Chenavard, on the beach and all along the streets. He told me of the difficulty that Michelangelo often had in working, and cited a saying of his: Benedetto Varchi said to him "Signor Buonarroti, you have the brain of Jove"; he is supposed to have replied: "It needs the hammer of Vulcan to get anything out of it." At a certain period he had burned great quantities of studies and of sketches so as not to leave traces of the labor that his works had cost him, when he turned them back and forth, as a man does in producing verse. He often carved from drawings; his sculpture bears witness to this procedure. He used to say that good sculpture was the kind that never looked like painting, and that good painting, on the contrary, was the kind that looked like sculpture.

It was today that Chenavard talked to me again of his famous idea as to decadence. He pigeon-holes things too much. And he has the fault of not esteeming at their true value all the qualities that are to be esteemed. Although he says that the men of two hundred years ago are not on a level of those of three hundred years ago, and that the men of today are not on a level with those of fifty or a hundred years ago, I believe that Gros, David, Prud'hon, Géricault, and Charlet are men admirable in the way that Titian and Raphael were; I believe that I myself have painted certain passages that would not be disdained by those gentlemen, and that I have had certain conceptions that they did not have.

— Eugene Delacroix, Journal, August 31, 1854

May Sarton on her father George Sarton's 101st birthday

My father's birthday. He would be one hundred and one— hard to believe. Susan Sherman, so imaginative, sent me a little "Belgian" package with tisane, marzipan pigs and crystallized violets and a truly wonderful letter to help me celebrate the day. It is true, as she says, that I have celebrated him and his values, but it was also true— and still is— that there is a residue of bitterness at his lack of real understanding when it came to my mother. Still, I look at his photograph in my dressing room every day and am moved by that beautiful sensitive yet wide mouth, by the sensitivity in the eyes and by the great dome of a forehead. He was a whole man, "entier," not ambivalent, I think, and that is rare. The intellect so fine-tuned and encyclopedic in knowledge, the heart so innocent and unaware! It is we who were ambivalent about him— so I see him whole and rejoice that I had such a father... It's a perfect summer day, and the sea so calm I missed the sound of waves all night.

— May Sarton, After the Stroke: A Journal, Sunday, August 31, 1986
Norton, New York, 1988, pages 131-132
Born on August 31:

Theophile Gautier (1811-1872)
born August 31, 1811
Tarbas, France.
Novelist & Poet
"Emaux et Camées" (1856)
Biography, Poetry & Prose
(in French)
Hermann Ludwig Ferdinand
von Helmholtz (1821-1894)
born August 31, 1821
Potsdam, Germany.
Physiologist & Physicist,
1st Law Thermodynamics (1842)
Biography, Portraits
Maria Montessori (1870-1952)
born August 31, 1870
Chiaravalle, Italy.
Educator, Physician
The first Italian woman
to receive a medical degree
Biography, Montessori Foundation
Frederic March (1897-1975)
born August 31, 1887
Racine, Wisconsin.
Film Actor
Academy Awards (1932, 1946)
Biography, Filmography,
Postcard of March's Home
Ramon Magasaysay (1907-1957)
born August 31, 1907
Iba, Zambales, Philippines
3rd President of Philippines
Biography
Aug. 31, 1957 First Day Cover
William Shawn (1907-1992)
born August 31, 1907
Editor of The New Yorker
Obituary New York Times
William Saroyan (1908-1981)
born August 31, 1908
Fresno, California
Novelist & Playwright
Pulitzer Prize (1940)
Biography, Saroyan's Writing
Stanford's Saroyan Collection
Sir Bernard Lovell
born August 31, 1913
Gloucestershire, England
Radio Astronomer
Founder & Director (1951-81) of
Jodrell Bank Observatory
Biography, Photo & Letter
Alan Jay Lerner (1918-1986)
born August 31, 1918
Manhattan, New York
Lyricist & Composer
Brigadoon, Gigi,
My Fair Lady, Camelot,
The Little Prince
Lerner & Loewe, Filmography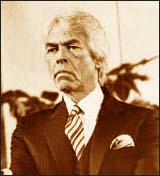 James Coburn
born August 31, 1928
Laurel, Nebraska
Film Actor
1998 Academy Award
James Coburn Fan Club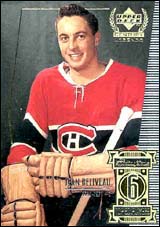 Jean Beliveau
born August 31, 1931
Trois Rivieres, Quebec
Canadian hockey center
10 Stanley Cups, Montreal
Biography, Career Statistics
Hockey Cards
Frank Robinson
born August 31, 1935
Beaumont, Texas
Baseball Hall of Famer
NL MVP 1961, AL MVP 1966
Biography: Hall of Fame, ESPN
Career Statistics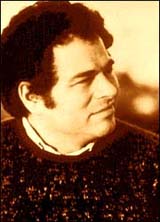 Itzhak Perlman
born August 31, 1945
Israeli-American Violinist.
Polio struck Perlman at age 4,
paralyzing his legs. He walks
with crutches & performs seated.
But what joy when he plays!
Biography, EMI Classics Biography,
Richard Gere
born August 31, 1949
Philadelphia, PA
Film Actor (Pretty Woman)
Gere Web Site, Biography
Edwin Moses
born August 31, 1955
Dayton, Ohio
Olympic Hurdler
Gold Medalist (1976, 1984)
Moses Biography