Neighborhood License Plates

"The Ides of March!" I shouted at
the license plate in front of us—
4ETU315.

Never asked the driver whether
he was a descendant of Caesar
or a Roman historian.

Since then I've been deciphering
those three letters of California
plates on the streets as a puzzle.

Valiant wise lover (VWL: Prius)
will light lantern, (WLL: Ford)
marry the princess. (MTP: BMW).

The enlightened hermit (TEH: Mercedes)
uncovers Zen eyesight (UZE: Ford)
discovers wisdom home. (DWH: Nissan Sentra)

Missing lost key (MLK: Dodge Caravan)
found violet color (FVC: Lexus)
giant rainbow circle. (GRC: Honda)

Art never dies (AND: Acura)
to lasting love (TLL: Mini-Capers)
unfolds inspired music. (UIM: Pontiac)

Goodness grants beauty (GGB: Mini-Coopers)
transmits wise compassion (TWC: Honda Civic)
promotes philosophic balance. (PPB: Ford Freestar)

Crossing the corner lawn daily
at Montebello & Montecito
to catch Bus 40 to Foothill College

I pass by the car's license plate
6UJA104
that stumped me for quite awhile—

Union Jack Adventure?
Unite Jason's Argonauts?
Understand Johnny Appleseed?

My best guess came in a dream—
Perfect Unfolding Joyful Attention
as Heaven Embraces Earth.

Peter Y. Chou
Mountain View, 4-15-2018


VWL— Toyota Prius
on Montebello Ave


Wei Wu Wei as
"Valiant Wise Lover"


PPB— Ford
on Montecito Ave


Philosopher Paul Brunton
Promotes Philosophic Balance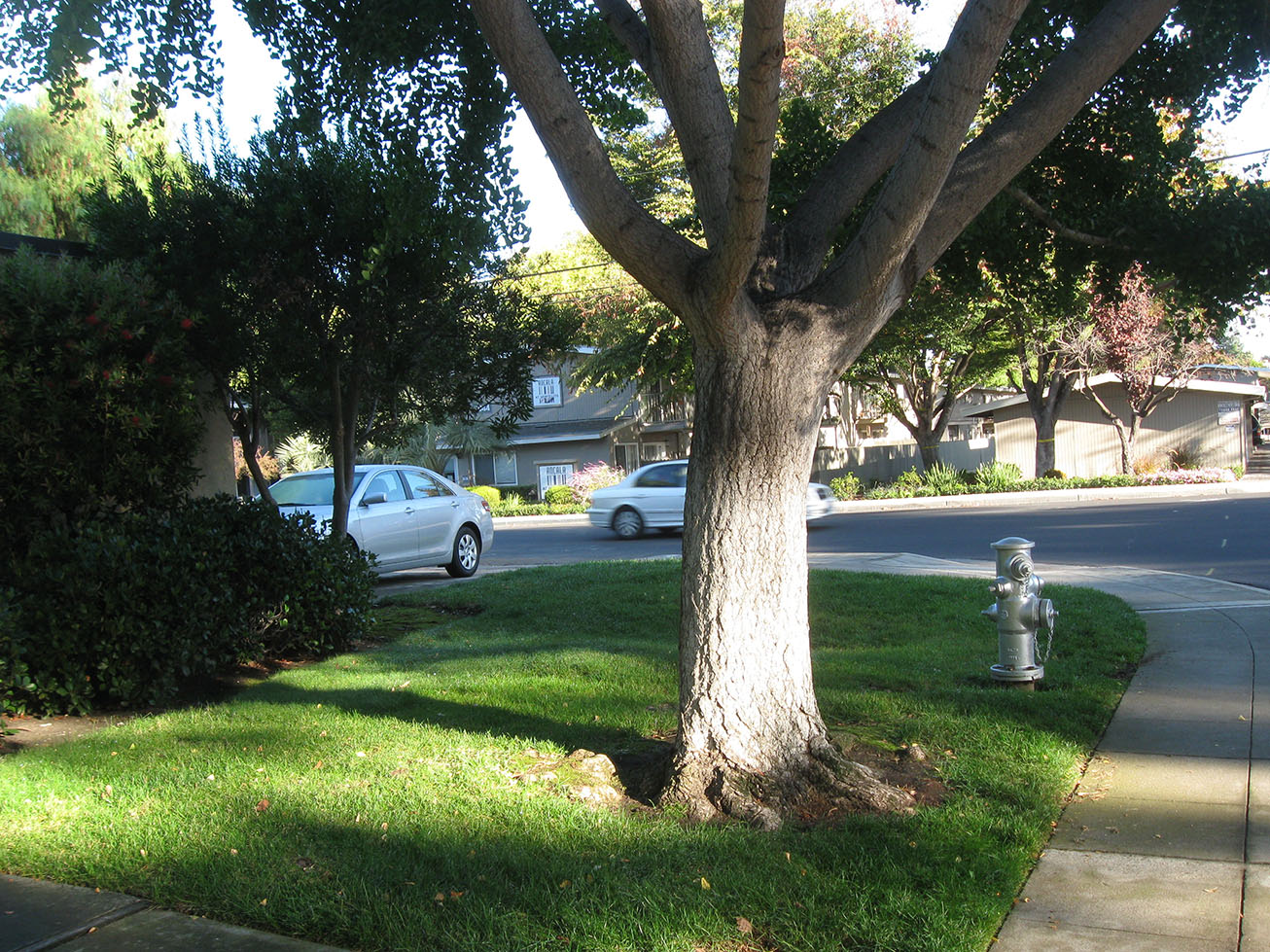 Corner Montebello & Montecito Ave, Mountain View



Toyata Camrey License Plate: 6UJA104