Dover, England
Sunday, 5:49 a.m., July 25, 1909—
French aviator, Louis Blériot, is first to fly
monoplane across the English Channel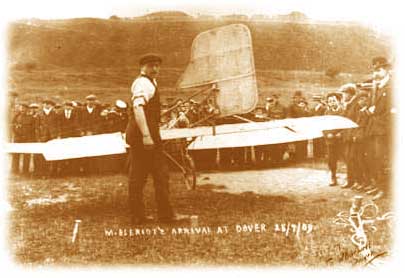 Louis Blériot achieved world acclaim by being the first to fly an aircraft across the English Channel, a feat of great daring for those times. On July 25, 1909, in his Model XI, 25 horsepower monoplane, he braved adverse weather and 24 miles of forbidding sea and flew his machine from Les Barraques, France to Dover, England. This 37-minute flight won for him the much sought after London Daily Mail price of £1000 sterling. Blériot took off from Les Baraques, near Calais, at 4:41 am on July 25 and landed at 5:17 am in Northfall Meadow, near Dover. He had flown 24 miles (38 km) almost entirely over water in his fragile plane. On Saturday, July 24, the Channel weather was still foul. Wind swept the Calais headlands and roiled the waters offshore. When the wind slackened around 3 am, Sunday, July 25, Blériot's friends woke him up at a Calais hotel. Blériot arose grumpily. "I swear I wasn't in any mood to fly," he admitted later. "I would have been happy if they'd told me the wind was blowing so hard there was no point in even trying." However once he climbed into the plane, Blériot recalled "I was gripped by an uneasy feeling: What was going to happen? Would I make it to Dover? Now I thought only of my machine, the engine, the propeller. Everything was going now, everything vibrating. At the signal, the crew let go. I was up." By mid-Channel, Blériot grew almost euphoric: "For 10 minutes I kept on, alone, isolated, lost in the middle of that vast sea, seeing nothing on the horizon, unable to make out a ship. This calm, broken only by the roar of the engine, cast a dangerous spell." Blériot flew southward along the forbidding cliff. "The wind I was fighting now caught me worse than ever," he recalled. "Suddenly, at the edge of an opening that appeared in the cliff, I saw a man desperately waving a tricolor flag, out alone in the middle of a field, bawling 'Bravo! Bravo!' I didn't point myself, rather I flung myself toward the ground." Blériot said: "At the risk of smashing everything, I cut the ignition at 20 metres. Now it was up to chance. The landing gear took it rather badly, the propeller was damaged, but my word, so what? I had crossed the Channel!"


Louis Blériot Landing in Dover, Port of Dover: Louis Blériot
Blériot XI Monoplane & English Channel Crossing 1909
Photos: Louis Blériot & monoplane flying at airshow, Belmont Park, Long Island, NY, 1910
July 25, 1834— Samuel Taylor Coleridge Dies at Age 61
Poet Samuel Coleridge died this morning at 6:30 am from a coma. The previous evening on July 24, he dictated to Joseph Green for the Opus Maximum and spoke with utmost difficulty:

"And be thou sure in whatever may be published of my posthumous works to remember that, first of all is the Absolute Good whose self-affirmation is the "I am," as the eternal reality in itself, and the ground and source of all other reality"

When Wordsworth heard of Coleridge's death, the thought of their disagreements 25 years before, in the darkes period of Coleridge's life, seemed absurdly unimportant. His voice broke as he told the news to a friend: this was "the most wonderful man he had ever known." Charles Lamb, who had seen every side of Coleridge since they were boys at Christ's Hospital, tried to tell himself that there was no cause of grief. "It seemed to me that he long had been on the confines of the next world,— that he had a hunger for eternity." But Lamb, who was himself to die before the end of the year, could not bring himself to go to the funeral. "His great and dear spirit haunts me... Never saw I his likeness, nor probably the world can see again." [Source: Walter Jackson Bate, Coleridge (1968)]


Academy of American Poets: Samuel Taylor Coleridge,
Samuel Taylor Coleridge Archive, Coleridge Quotes


July 25, 1866— Ulysses S. Grant Named 1st General of the Army
Congress established a new rank, general of the armies of the United States, to which Grant was immediately appointed. Grant was born on April 27, 1822 in Point Pleasant, Ohio. At the outbreak of the Civil War, Grant was working in his father's leather store in Galena, Illinois. He was appointed by the Governor to command an unruly volunteer regiment. In February 1862 he took Fort Henry and attacked Fort Donelson. At Shiloh in April, Grant fought one of the bloodiest battles in the West and came out less well. President Lincoln fended off demands for his removal by saying, "I can't spare this man— he fights." Grant maneuvered and fought skillfully to win Vicksburg, the key city on the Mississippi, and cut the Confederacy in two. Then he broke the Confederate hold on Chattanooga. Lincoln appointed Grant General-in-Chief in March 1864. Grant directed Sherman to drive through the South while he pinned down General Robert E. Lee's Army of Northern Virginia. Finally, on April 9, 1865, at Appomattox Court House, Lee surrendered. Grant wrote out magnanimous terms of surrender that would prevent treason trials. Grant became the 18th U.S. President (1869-1877) and brought part of his Army staff to the White House. However his administration was marked by political scandal with gold speculators wrecking the economy. Grant died from throat cancer on July 23, 1885 at Mount McGregor, New York, in the Adirondacks.


Ulysses S. Grant Home Page; Ulysses S. Grant Chronology 1822-1880;
White House Bio of Ulysses S. Grant; Grant's Tomb, New York City


July 25, 1941— Lefty Grove Wins 300th Game
Boston Red Sox Pitcher Lefty Grove becomes the 12th baseball pitcher to win 300 games. It was his last victory and he retired at the end of the year with a lifetime record of 300 wins-141 loses. Considered the greatest left-handed pitcher in American League history, Grove had eight 20-win seasons, leading the AL in strikeouts 7 consecutive seasons (1925-1931). He was 31-4 for the 1931 Philadelphia Athletics, compiling a 16-game winning streak in the process. Lefty Grove has led the league with the lowest ERA more than any other pitcher (9). Once in the 9th inning against the Yankees, with a runner on first, a one run lead and no outs, Lefty struck out Babe Ruth, Lou Gehrig, and Bob Meusel on 10 pitches to win the game. Grove was born on March 6, 1900 in Lonaconing, Maryland and died on May 23, 1975 in Norwalk, Ohio. He was inducted into Baseball's Hall of Fame in 1947.


Official Site of Lefty Grove; Baseball Hall of Fame: Lefty Grove;
Legends of the Game: Lefty Grove; Lefty Grove Baseball Statistics


July 25, 1964— Beatles' A Hard Day's Night Album Tops Music Chart
The Beatles' A Hard Day's Night tops the music chart and stays #1 for 14 weeks. Here are the lyrics by John Lennon & Paul McCartney:
It's been a hard day's night,
and I been working like a dog
It's been a hard day's night,
I should be sleeping like a log
But when I get home to you
I'll find the things that you do
Will make me feel alright

You know I work all day to get you
money to buy you things
And it's worth it just to hear you
say you're going to give me everything
So why on earth should I moan,
'cause when I get you alone
You know I feel ok

When I'm home everything seems to be right
When I'm home feeling you holding me tight, tight

Lyrics: A Hard Day's Night; A Hard Day's Night Album Cover;
Beatles Promo Interview For "A Hard Day's Night", July 1964

Fire Island, July 25, 1966— Poet Frank O'Hara Dies at 40
Frank O'Hara, poet and art critic died after being hit by a dune buggy. He was buried at Springs Cemetery, East Hampton, NY. O'Hara was born in Baltimore on June 27, 1926 and raised in Grafton, Massachusetts. After serving in the navy, he received a B.A. from Harvard, majoring in music & English (1950) and a M.A. in comparative literature at the University of Michigan (1951). O'Hara moved to New York City, and worked at the Museum of Modern Art's information desk. From 1953-55, he was Editorial associate of Art News, writing reviews and articles. O'Hara continued as a poet and critic, and was the epicenter of a circle of poets that came to be called the New York School. These poets included John Ashbury, Kenneth Koch, and James Schuyler, who derived inspiration from paintings by Jackson Pollock, Franz Kline, and Willem de Kooning. O'Hara collaborated with the painter Larry Rivers (1957-60) and published a eries of lithographs Stones. His Jackson Pollack was published by Braziller (1959), and Lunch Poems was published by City Lights Books. O'Hara's work comprised the second largest selection in Donald Allen's The New American Poetry, 1945-60. Donald Allen's edition of The Collected Poems of Frank O'Hara won the National Book Award in 1971.


Modern American Poetry: Frank O'Hara;
Frank O'Hara: Bio Notes & Publications; Frank O'Hara: Poet among Painters

Here's a Frank O'Hara poem:


Lightclarity avocado salad in the morning
after all the terrible things I do how amazing it is
to find forgiveness and love, not even forgiveness
since what is done is done and forgiveness isn't love
and love is love nothing can ever go wrong
though things can get irritating boring and dispensable
(in the imagination) but not really for love
though a block away you feel distant the mere presence
changes everything like a chemical dropped on a paper
and all thoughts disappear in a strange quiet excitement
I am sure of nothing but this, intensified by breathing


— Frank O'Hara, "Poem"
from The Selected Poems of Frank O'Hara
Edited by Donald Allen, Vintage Books (1974)

Los Angeles, July 25, 1986— Film Director Vincente Minnelli Dies at 83
Vincente Minnelli died in Los Angeles at the age of 83 and was buried at Forest Lawn in Glendale, California. Minnelli won the Academy Award for Best Director for An American In Paris with Gene Kelly (1951), and again for Gigi with Leslie Caron (1958). Minnelli was born in Chicago on February 28, 1903, and was a costume designer in Chicago and New York theaters. By 1933 he was made art director at Radio City Music Hall. After directing several Broadway musicals, he came to Hollywood and MGM in 1940, where he handled some of Judy Garland's numbers in Busby Berkeley's musicals Strike Up The Band and Babes on Broadway. In 1943, he directed the classic musical Meet Me in St. Louis starring Judy Garland. They married in 1945, after making The Clock, a stylish romantic drama with Robert Walker. Their daughter Liza Minnelli was born in 1946. He directed Father of the Bride with Spencer Tracy (1950), The Bad and the Beautiful with Kirk Douglas & Lana Turner (1952), The Band Wagon with Fred Astaire (1953), Brigadoon with Gene Kelly (1953), Kismet with Ann Blyth (1955), Lust for Life with Kirk Douglas & Anthony Quinn (1956), and Bells Are Ringing with Judy Holliday & Dean Martin (1960). His last films were the Barbra Streisand musical On A Clear Day You Can See Forever (1970) and the studio-mangled A Matter of Time (1976) with his daughter, Liza Minnelli. Minnelli said: "I work to please myself. I'm still not sure if movies are an art form. And if they're not, then let them inscribe on my tombstone what they could about any craftsman who loves his job: 'Here lies Vincente Minnelli. He died of hard work.'" And his work was beautiful!


MGM Movies Directed by Vincente Minnelli;
Internet Movie Database: Vincente Minnelli;
Blockbuster's Bio & Filmography of Minnelli;




July 25: Born on this day—

975 Thietmar, Bishop of Merseburg, German chronicler
1553 Paolo Gualdo, Vicenza, Italy, priest of Padua, friend of Galileo (Sunspot Letters)
1575 Christoph Scheiner, Germany, Jesuit professor, astronomer, enemy of Galileo
1734 Ueda Akinari, Osaka, Japan, writer (Ugetsu Monogatari, Tales of Moonlight & Rain)
1750 Henry Knox, American Revolutionary war general; 1st U.S. Secretary of War
1775 Anna Symmes Harrison, 1st lady of 9th U.S. President William Henry Harrison
1806 Maria Weston Chapman, American abolitionist
1824 Richard Oglesby, American governor of Illinois & U.S. Senator (1873-79)
1840 Flora Adams Darling, founded Daughters of American Revolution
1844 Thomas Eakins, American painter
1848 Arthur James Balfour, British Prime Minister (1902-05), (Balfour Declaration)
1853 David Belasco, American theatrical producer & playwright
1870 Maxfield Parrish, American painter & illustrator
1883 Alfredo Casella, Turin Italy, composer (La Giara)
1884 Davidson Black, Canada, physician & anthropologist (identified Peking Man)
1894 Walter Brennan, Swampscott Mass, actor (Real McCoys, At Gun Point)
1899 Ralph Dumke, Indiana, actor (Movieland Quiz)
1902 Eric Hoffer, longshoreman, philosopher (True Believer, Ordeal of Change)
1905 Elias Canetti, Bulgarian-British novelist, playwright (Nobel 1981)
1906 John Hodges, American jazz saxophonist; soloist in Duke Ellington's band
1907 Jack Gilford, NYC, actor (Save the Tiger, Cocoon, Arthur 2)
1924 Estelle Getty, NYC, actress (Sophia Petrillo in "Golden Girls")
1924 Frank Church, Democrat Senator, Idaho
1925 Jerry Paris, SF Calif, director/actor (Jerry in "Dick Van Dyke Show")
1926 Whitey Lockman, baseball first baseman for New York Giants
1927 Stanley Dancer, harness racer, (2 trotting triple crowns, 1968, 1972)
1927 Midge Decter, St Paul Minnesota, anti woman's lib (Liberated Woman)
1930 Maureen Forrester, Montreal Canada, contralto (Ressurection Symphony)
1931 John Freccero, NYC, Dante scholar (Dante: Poetics of Conversion)
1932 Paul J Weitz, Erie Pennsylvania, astronaut (Skylab 2, STS 6)
1934 Don Ellis, Grammy Award-winning jazz musician
1935 Adnan Khashoggi, billionaire/arms dealer
1935 Barbara Harris, actress (Plaza Suite, A Thousand Clowns)
1935 Laurent Terzieff, Paris France, actor (Pharoah in "Moses the Law Giver")
1940 John Pennel, pole vaulter, 1st to break 17' barrier (1963 Sullivan Award)
1941 Nate Thurmond, basketball Hall of Famer (Cleveland Cavaliers)
1943 Janet Margolin, NYC, actress (Annie Hall, Take the Money & Run, David & Lisa)
1943 Jim McCarty, musician, drummer (The Yardbirds— For Your Love)
1945 Donna Theodore, Broadway singer (Hollywood Talent Scouts)
1948 Steve Goodman, Chicago, singer/songwriter (Somebody Elses Trouble)
1954 Lynn Frederick, Middlesex England, actress (Schizophrenia)
1954 Walter Payton, NFL running back Hall of Famer (Chicago Bears)
1955 Iman, model, David Bowie's girlfriend, actress (Star Trek VI)
1957 Ray Billingsley, American cartoonist
1957 Bogdan Musiol, German DR, bobsled (Olympic-bronze, 1980)
1961 Katherine Kelly Lang, LA Calif, actress (Brooke in "Bold & Beautiful")
1967 Matt LeBlanc, actor (TV's "Friends")
1975 Jay R Ferguson Jr., Dallas Tx, actor (Taylor Newton in "Evening Shade")
1978 Louise Brown, Oldham England, world's 1st "test tube baby"
1990 Evan James Springsteen, son of singer Bruce Springsteen


July 25: Events on this day—

325 The Council of Nicea closed— its 300 attending bishops drafted
the Nicene Creed and fixed the formula for Easter Sunday.
1360 Jews are expelled from Breslau, Silesia
1593 France's Protestant King Henri IV converts to Roman Catholicism
1616 Andreas Libavius, German alchemist, dies
1670 Jews are expelled from Vienna, Austria
1729 North Carolina becomes royal colony
1759 British capture Fort Niagara from French (7 Years' War)
1775 Maryland issues currency depicting George III trampling Magna Carta
1799 French-Egyptian forces under Napolean I beat Turks at Battle of Abukir
1814 Battle of Niagara Falls (Lundy's Lane); Americans defeat British
1822 General Agustín de Iturbide crowned Agustín I, 1st emperor of Mexico
1834 Samuel Coleridge, British poet & philosopher, dies
1860 1st US intercollegiate billard match (Harvard vs Yales)
1866 Ulysses S. Grant named 1st General of Army
1868 Territory of Wyoming created by act of Congress
1871 Carousel (merry-go-round) patented by Wilhelm Schneider, Davenport, Iowa
1897 Jack London, American writer, heads for the Klondike aboard the steamer Umatilla
1898 U.S. troops invades Puerto Rico at Guanica Bay during Spanish-American War
1903 Castle on top of Telegraph Hill closes
1909 French aviator Louis Blériot, makes 1st airplane flight across English Channel
1912 Comoros proclaimed a French colonies
1913 Carl Weilman strikes out 6 times in a 15 inning game
1913 Pirates Max Carey goes hitless, but scores 5 runs against Phillies
1914 Anaïs Nin, makes her first entry in her diary on July 25
which she will continue for the rest of her life.
1917 Mata Hari sentenced to die in France for spying on Germany's behalf
1918 Annette Adams sworn in as 1st woman district attorney of US, California
1920 Boston Red Sox turn triple-play, but Ruth's 35th HR leads Yanks to 8-2 win
1930 Philadelphia Athletics triple steal in the 1st & 4th innings vs Cleveland
1934 Engelbert Doffuss, Austrian chancellor assassinated by Nazis
1936 Closing night performance of Macbeth by John Houseman & Orson Welles
at the Park Theater in Bridgeport, Connecticut
1939 NY Yankee Atley Donald sets AL rookie record with 12 consecutive win
1940 John Sigmund begins swimming for 89 hrs 46 mins in the Mississippi River
1941 Red Sox Lefty Grove becomes 12th to win 300 games (his last victory)
1943 Benito Mussolini dismissed as premier of Italy during WW II
1944 1st jet fighter used in combat (Messerschmitt 262)
1946 1st bikini is shown at a Paris fashion show
1946 U.S. detonates 1st underwater atomic bomb at Bikini Atoll in the Pacific
1947 U.S. Air Force, Navy & War Dept form U.S. Dept of Defense
1947 U.S. Department of the Army created
1949 St Louis Cardinal Stan Musial hits for the cycle beating Brooklyn 14-1
1952 Commonwealth of Puerto Rico created (Constitution Day)
1953 NYC transit fare rises from 10¢ to 15¢, 1st use of subway tokens
1956 Italian liner Andrea Doria sank after colliding with the Stockholm
1956 Jordanians attack UN Palestine truce
1957 Monarchy in Tunisa abolished in favor of a republic
1959 Dr. Isaac Halevi Herzog, chief rabbi of Israel (1936-59) dies at 71
1960 Richard M. Nixon nominated as Presidential candidate by the Republican Party
1961 Roger Maris hits home runs 37, 38, 39 & 40 in a double header
1961 Chubby Checker's "Let's Twist Again" tops musical charts
1963 U.S., Russia & England sign nuclear test ban treaty
1964 Beatles' "A Hard Day's Night" album goes #1 & stays #1 for 14 weeks
1965 Folk-rock begins, Dylan uses electricity at Newport Folk Festival
1966 Frank O'Hara, American poet & art critic dies in Fire Island, NY
1966 Supremes release "You Can't Hurry Love"
1966 NY Yankees manager Casey Stengel elected to Hall of Fame
1967 Construction begins on San Francisco MUNI METRO (Market Street subway)
1968 Pope Paul VI's encyclical Humanae Vitae
condemns all artificial methods of birth control
1969 70,000 attend Seattle Pop Festival
1969 Stevie Wonder's "My Cherie Amour", Conway Twitty's "I Love You More Today",
and Zager and Evans' "In the Year 2525" top musical charts
1972 NL beats AL 4-3 in 43rd All Star Game (Fulton County Stadium, Atlanta)
1973 George Harrison pays £1,000,000 tax on his Bangladesh concert & album
1973 USSR launches Mars 5
1975 "A Chorus Line," longest-running Broadway show (6,137), premiers
1977 Barry Manilow's "Looks Like We Made It" and
Barbra Streisand's "My Hear Belongs to Me" top musical charts
1978 Louise Joy Brown, the first test-tube baby, was born in Oldham, England
1978 Bob Lemon replaces Billy Martin as Yankee manager
1978 Cincinnati Red Pete Rose sets NL record hitting in 38 consecutive games
1981 Voyager 2 encounters Saturn
1983 1st nonhuman primate (baboon) conceived in a lab dish, San Antonio
1984 Cosmonaut Svetlana Savitskaya became 1st woman to walk in space
1986 Vincente Minnelli, film director, dies in Los Angeles at 83
1987 Malcolm Baldrige, U.S. Secretary of Commerce, dies
1987 USSR launches Kosmos 1870, 15-ton Earth-study satellite
1990 Kansas City Royal George Brett hits for the cycle
1990 Nadezhda Ryashkina of USSR sets 10K walk woman's record (41:56.23)
1992 25th Olympic Summer games opens in Barcelona, Spain
1997 K. R. Narayanan becomes India's President,
first member of an "untouchable" Dalits caste to do so


July 25: Quotes on this day—

My dear Davy: Work hard, and if Success do not dance up like the bubbles in the Salt (with the Spirit Lamp under it) may the Devil and his Dame take success!... from the Window before me there is a great Camp of Mountains— Giants seem to have pitch'd their tents there— Each mountain is a Giant's tent— and how the light streams from them— and the shadows that travel upon them! Davy! I ake for you to be with us.

W. Wordsworth is such a lazy fellow that I bemire myself by making promises for him— the moment, I received your letter, I wrote to him... I trust howeer that I have invoked the sleeping Bard with a spell so potent, that he will awake and deliver up that Sword of Argantyr, which is to rive the Enchanter Gaudy-verse from his Crown to his Fork...

We drank tea the night before I left Grasmere, on the Island in that lovely lake, our kettle swung over the fire hanging from the branch of a Fir-tree, and I lay and saw the woods and mountains, and lake all trembling, and as it were idealized thro' the subtle smoke which rose up from the clear red embers of the fir-apples, which we had collected; afterwards, we made a glorious Bonfire on the margin, by some elder bushes, whose twigs heaved and sobbed in the uprushing column of smoke— and the Image of the Bonfire, and of us that danced round it— ruddy laughing faces in the twilight— the Image of this in a Lake smooth as that sea, to whose waves the Son of God had said, Peace! May God and all his Sons, love you as I do— S. T. Coleridge

— Samuel Taylor Coleridge (1772-1834), Letter to Sir Humphry Davy, July 25, 1800

My Dear Madam: The weather here is hot, that it has induced us to engage our house for another month, as we suppose that Florence will be intolerable in August. We live here seeing no one, reading for ever almost... Our only amusement is a ride, which Shelley and I often take, in the cool of the evening... We have finished Ariosto, and are now reading the Aminta of Tasso— a correct pastoral! I think I shall like Tasso better than Ariosto, for although I bestow little value on correctness by itself, I like it united to the genius and spirit of poetry— and how Ariosto runs on sometimes for stanzas with— nothing!... My Dear Mrs. Gisborne, Your's obliged most truly, M. W S.

— Mary Wollstonecraft Shelley (1797-1851),
Letter to Maria Gisborne, Bagni di Lucca, July 26, 1818
[Frederick L. Jones, "Mary Shelley to Maria Gisborne: New Letters: 1818-1822"
in Studies in Philology 52 (1955) 44-46]

My Sweet Girl,— You cannot conceive how I ache to be with you: how I would die for one hour— for what is in the world? I say you cannot conceive; it is impossible you should look with such eyes upon me as I have upon you: it cannot be. Forgive me if I wander a little this evening, for I have been all day employed in a very abstract Poem and I am in deep love with you... If you should ever feel for Man at the first sight what I did for you, I am lost... You absorb me in spite of myself— you alone: for I look not forward with any pleasure to what is called being settled in the world; I tremble at domestic cares— yet for you I would meet them, though if it would leave you the happier I would rather die than do so. I have two luxuries to brood over in my walks, your Loveliness and the hour of my death. O that I could have possession of them both in the same minute. I hate the world: it batters too much the wings of my self-will, and would I could take a sweet poison from your lips to send me out of it. From no others would I take it. I am indeed astonished to find myself so careless of all charms but yours— remembering as I do the time when even a bit of ribband was a matter of interest with me. What softer words can I find for you after this— what it is I will not read. Nor will I say more here, but in a postscript answer anything else you may have mentioned in your letter in so many words— for I am distracted with a thousand thoughts. I will imagine you Venus tonight and pray, pray, pray to your star like a heathen. Yours ever, fair Star, John Keats

— John Keats (1795-1821), Letter to Fanny Brawne, July 25, 1819

Goethe has lately received a letter from Walter Scott, which has given him great pleasure. He showed it to me today, and as the English handwriting was very illegible to him, he asked me to translate the contents to him. It appears that Goethe had first written to the renowned English poet, and this letter was in reply. "I feel myself highly honored," writes Walter Scott, "that any of my productions should have been so fortunate as to attract the attention of Goethe, to the number of whose admirers I have belonged since the year 1798, when, notwithstanding my slight knowledge of the German language, I was bold enough to translate into English the Götz von Berlichingen. In this youthful undertaking, I had quite forgotten that it is not enough to feel the beauty of a work of genius, but that one must also thoroughly understand the language in which it is written before one can succeed in making such beauty apparent to others. Nevertheless, I still set some value on that youthful effort, because it at least shows that I knew how to choose a subject which was worthy of admiration... Poor Lord Byron's destiny did not grant him so fortunate a lot, since it carried him off in the prime of life, and cut short all that had been hoped and expected from him. He esteemed himself fortunate in the honor which you paid him, and felt how much he was indebted to a poet to whom all the writers of the present generation owe so much, that they feel themselves bound to look up to him with childlike veneration... I wish you a continuance of good health and repose, and subscribe myself, with the most sincere and deepest esteem, Walter Scott, Edinburgh, July 9, 1827" Goethe was, as I said, delighted with this letter. He was, however, of opinion that it paid him so much respect that he must put a great deal to the accunt of the courtesy of a man of rank and refined cultivation. He then mentioned the good and affectionate manner in which Walter Scott spoke of his family connections, which pleased him highly, as a sign of brotherly confidence.

— Johann Wolfgang von Goethe (1749-1832), Conversations with Eckermann, July 25, 1827

Yesterday I went to the Atheneum, & looked thro' Journals & books— for wit, for excitement,— to awake in me the muse. In vain and in vain. And am I yet to learn that the God dwells within? that books are but crutches, the resorts of the feeble & lame, which if used by the strong, weaken the muscular power, & become necessary aids? I return home. Nature still solicits me. Overhead the sanctities of the stars shine forevermore & to me also, pouring satire on the pompous (bustle) business of the day which they close & making the generations of men show slight & evanescent. A man is but a bug, the earth but a boat a cockle drifting under their old (lamps) light.

— Ralph Waldo Emerson (1803-1882), Journals, July 26, 1837

Do not waste yourself in rejection; do not bark against the bad, but chant the beauty of the good.

Let us answer a book of ink with a book of flesh and blood.

— Ralph Waldo Emerson, Journals, July 1841

I think if I were professor of Rhetoric, teacher of the art of writing well, to young men, I should use Dante for my text-book. Come hither, youth, & learn how the brook that flows at the bottom of your garden, or the farmer who ploughs the adjacent field— your father & mother, your debts & credits, & your web of habits are the very best basis of poetry, & the material which you must work up. Dante knew how to throw the weight of his body into each act, and is, like Byron, Burke, & Carlyle, the Rhetorician. I find him full of the nobil volgare eloquenza; that he knows "God damn," & can be rowdy if he please, & he does please. Yet is not Dante reason or illumination & that essence we were looking for, but only a new exhibition of the possibilities of genius. Here is an imagination that rivals in closeness & precision the senses. But we must prize him as we do a rainbow, we can appropriate nothing of him. Could we some day admit into our oyster heads the immense figure which these flagrant points compose when united, the hands of Phidias, the conclusion of Newton, the pantheism of Goethe, the all wise music of Shakspeare, the robust eyes of Swedenborg!

— Ralph Waldo Emerson, Journals, July 1849

I am my own man more than most men, yet the loss of a few persons would be most impoverishing; a few persons who give flesh to what were, else, mre thoughts, and which now I am not at liberty to slight, or in any manner treat as fictions. It were too much to say that the Platonic world I might have learned to treat as cloud-land, had I not known Alcott, who is a native of that country, yet I will say that he makes it as solid as Massachusetts to me; and Thoreau gives me, in flesh and blood and pertinacious Saxon belief, my own ethics. He is far more real, and daily practically obeying them, than I.

— Ralph Waldo Emerson, Journals, July 1852

Read Parson's Dante. The translation appears excellent, most faithful, yet flowing & elegant, with remarkable felicities, as when Per tutti i cerchi dello inferno scuri is rendered "Through all the dingy circles down in hell." But Dante still appears to me, as ever, an exceptional mind, a prodigy of imaginative function, executive rather than contemplative or wise... not like Shakespeare, or Socrates, or Goethe, a beneficent humanity.

— Ralph Waldo Emerson, Journals, July 1867

Be a little careful about your Library. Do you foresee what you will do with it? Very little to be sure. But the real quesion is, What it will do with you? You will come here & get books that will open your eyes, & your ears, & your curiosity, & turn you inside out or outside in.

— Ralph Waldo Emerson, Journals, July 1873

There is no remedy for love but to love more.

— Henry David Thoreau (1817-1862), Journal, July 25, 1839

When I consider how, after sunset, the stars come out gradually in troops from behind the hills and woods, I confess that I could not have contrived a more curious and inspiring night.

— Henry David Thoreau, Journal, July 25, 1840

As I walked on the beach (Nantasket), panting with thirst, a man pointed to a white spot on the side of a distant hill (Strawberry Hill he called it) which rose from the gravelly beach, and said that there was a pure and cold and unfailing spring; and I could not help admiring that in this town of Hull, of which I had heard, but now for the first time saw, a single spring should appear to me and should be of so much value... Hull, the place of the spring and of the well. This is what the raveler would remember. All that he remembered of Rome was a spring on the Capitoline Hill! It is the most perfect seashore I have seen. The rockweed falls over you like the tresses of mermaids, and you see the propriety of that epithet. You cannot swim among these weeds and pull yourself up by them without thinking of mermen and mermaids.

— Henry David Thoreau, Journal, July 25, 1851

This early twitter or breathing of chip-birds in the dawn sounds like something organic in the earth. This is a morning celebrated by birds. Our bluebird sits on the peak of the house and warbles as in the spring, but as he does not now by day. This morning is all the more glorious for a white fog, which, though not universal, is still very extensive over all lowlands, some fifty feet high or more, though there was none at ten last night. There are white cobwebs on the grass. the battalions of the fog are continually on the move... In the meanwhile the wood thrush and the jay and the robin sing around me here, and birds are heard singing from the midst of the fog. And in one short hour this sea will all evaporate and the sun be reflected from farm windows on its green bottom. It is a rare music, the earliest bee's hum amid the flowers, revisiting the flower-bells just after sunrise.

— Henry David Thoreau, Journal, July 25, 1852, 4 am

Very early this morning we heard the note of the wood thrush, on awaking, though this was a poor singer. I was glad to find that this prince of singers was so common in the wilderness... The shores of this lake are rocky, rarely sandy, and we saw no good places for moose to come out on, i.e. no meadows... Landing on the east side, four or five miles north of Kineo, I noticed roses (R. nitida) in bloom, and, as usual, an abundance of rue (Thalictrum Cornuti) along the shore. The wood there was arbor-vitae, spruce, fir, white pine... Returning, we found the tree cranberry in one place still in bloom. The stream here ran very swiftly and was hard to paddle against.

— Henry David Thoreau, Journal, July 25, 1857

What Raphael and Michelangelo would have been in our period.

— Eugene Delacroix (1798-1863), Journal, July 24, 1854

Things are not quite so simple with "pure" art as is dogmatically claimed. In the final analysis, a drawing simply is no longer a drawing, no matter how self-sufficient its execution may be. It is a symbol, and the more profoundly the imaginary lines of projection meet higher dimensions, the better. In this sense I shall never be a pure artist as the dogma defines him. We higher creatures are also mechanically produced children of God, and yet intellect and soul operate within us in completely different dimensions. Oscar Wilde: "All art is at once surface and symbol."

— Paul Klee (1879-1940), Diary, July 1905

That everything is transitory is merely a simile. Everything we see is a proposal, a possibility, an expedient. The real truth, to begin with, remains invisible beneath the surface. the colors that captivate us are not lighting, but light. The graphic universe consists of light and shadow. The diffused clarity of slightly overcast weather is richer in phenomena than a sunny day. A thin stratum of cloud just before the stars break through. It is difficult to catch and represent this, because the moment is so fleeting. It has to penetrate into our soul. The formal has to fuse with the Weltanschauung.

Simple motion strikes us as banal. The time element must be eliminated. Yesterday and tomorrow as simultaneous. In music, polyphony helped to some extent to satisfy this need. A quintet as in Don Giovanni is closer to us than the epic motion in Tristan. Mozart and Bach are more modern than the nineteenth century. If, in music, the time element could be overcome by a retrograde motion that would penetrate consciousness, then a renaissance might still be thinkable.

We investigate the formal for the sake of expression and of the insights into our soul which are thereby provided. Philosophy, so they say, has a taste for art; at the beginning I was amazed at how much they saw. For I had only been thinking about form, the rest of it had followed by itself. An awakened awareness of "the rest of it" has helped me greatly since then and provided me with greater variability in creation... The world was my subject, even though it was not the visible world.

— Paul Klee, Diary, July 1917

I plan to use my free time to paint. Maybe I'll set up my tent out in the bushes, use it as a fine outdoor studio, and borrow some spicy saps from 'nature.'

— Paul Klee, Diary, July 25, 1918

Last look at Barcelona and last thoughts. The mountains rise up in majestic beauty. The setting sun shows its last pale rays. Here and there, the blue sky holds little white clouds. As I look at this landscape, my mind is crowded with thoughts. We are going to leave Barcelona, leave this beautiful country. No more shall we see this blue sky which delights me so. No more shall I be able to touch my lips to the sweet face of dearest Grandmother. No more shall I be able to surrender to nameless thoughts that always come to me in the evening when I lean on the railing of our balcony, in the silence of the night. And last of all, I am sad to think that we are leaving a country that has been like a mother and a lucky charm for us.

— Anaïs Nin (1903-1977), Diary, July 25, 1914 (her first diary entry)

I wanted to tell you that I found a strange truth in my Heros and Hero Worship. Carlyle speaks of the "Divine Idea in Man"— that all things which we see or work with on this earth, especially ourselves and all other persons, are like a kind of vesture or sensuous Appearance, that under all, there lies, as the essence of them, what he calls the "Divine Idea of the World." This is the reality which lies at the bottom of all Appearance. To the mass of men, no such Divine Idea is recognizable in the world; they live, says Fichte, merely among the superficialities, practicalities and appearances of the world, not dreaming that there is anything divine under them.

Does this Divine Idea explain the supreme longings, the things that call to us, the things that stir in us? Sometimes when I have been stirred too deeply, when my entire being trembles in the agony of revelations which cannot be spoken, I have exclaimed against the littleness of our bodies in which souls, like prisoners, suffer and rejoice with an intensity we seem incapable of resisting. Was this only a spark from the Divine in us?

"The Hero is he who lives in the inward sphere of Things, in the True, Divine, and Eternal, which exist always, unseen to most, under the Temporary Trivial!" this appeals to me because of its loftiness and purity. It seems to explain many things, and above all it makes clear the reason for peace and contentment entering a human heart when it turns away from the trivial, and the vexations and anguish attending the trivial. But it takes a hero to accomplish this; it takes a brave, strong heart to turn away from the trivial. No wonder the great man who succeeds in living in the inward sphere of things can complete those masterful tasks, write the immortal books, prophesy— kings, men of letters, prophets, poets, they are all moved by the True, the Divine, the Eternal, and are inspired by the light within, a light Fichte and Carlyle apparently believe to be possessed by every man, although seldom recognized.

It reminds me of something Hugo [Guiler] told me; that there is poetry in every human being but it lies hidden sometimes because the person is ashamed of it and believes it to be a weakness... "All children are poetical," Hugo said. "You see this in their love of fairy tales, of beautiful things, in their love of make-believe. Afterward they lose this, some entirely, some partly, burying it under a rough exterior. Many never lose it." And poetry, after all, being divine, is another name for the Divine Idea.

— Anaïs Nin (1903-1977), Diary, July 25, 1922

You are awareness. Awareness is another name for you. Since you are awareness there is no need to attain or cultivate it... All that you have to do is give up being aware of other things, that is of the not-Self. If one gives up being aware of them then pure awareness alone remains, and that is the Self.

— Ramana Maharshi (1879-1950), Day By Day with Bhagavan
(Diary of A. Devaraja Mudaliar), July 24, 1946




Born on July 25:

Paolo Gualdo (1553-1621)
born July 25, 1553
Vicenza, Italy
Lawyer, Priest of Padua
Friend of Galileo
Gualdo Biography Sketch;
Letter from Galileo, June 16, 1612
Paola Gualdo Book (1607)
(Stanford Rare Book Collection)
Christoph Scheiner (1575-1650)
born July 25, 1575
Mindelheim, Bavaria
Jesuit Astronomer
Scheiner Biography;
Galileo Controversy;
Sunspots Studies;
Scheiner: Sun discoverer

Thomas Eakins (1844-1916)
born July 25, 1844
Philadelphia, Pennsylvania
American Artist, Biography;
"Max Schmitt in a Single Scull";
Thomas Eakins on the Internet;
Web Museum: Thomas Eakins;
Thomas Eakins: American Realist,
Philadelphia Museum of Art,
Exhibit: 10-4-2001 to 1-6-2002
Arthur James Balfour (1848-1930)
born July 25, 1848
Fife, Scotland
Prime Minister(1902-1905)
Britannica Biography;
NY Times Obituary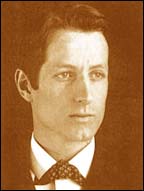 Maxfield Parrish (1870-1966)
born July 25, 1870
Philadelphia, Pennsylvania
U.S. Painter, Illustrator
Maxfield Parrish on the Internet;
Maxfield Parrish:
Web Ring & Directory;
Maxfield Parrish Paintings; Biography & Artworks
Walter Brennan (1894-1974)
born July 25, 1894
Swampscott, Massachusetts
American Actor
Best Supporting Actor:
1936, 1938, 1940
Bio, Co-Star of Sergeant York; Brennan Movie Posters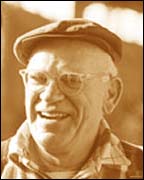 Eric Hoffer (1902-1983)
born July 25, 1902
New York, NY
social philospher
The True Believer
Eric Hoffer Biography; Hoffer Photos
Hoover Institution acquires Eric Hoffer papers

Elias Canetti (1905-1994)
born July 25, 1905
Rustschuk, Bulgaria
Bulgarian-British Writer
Canetti Curriculum Vitae;
1981 Nobel in Literature;
Biography & Works; Quotes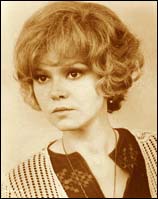 Barbara Harris
born July 25, 1935
Evanston, Illinois
actress, singer
A Thousand Clowns, Nashville
Internet Movie Database: Barbara Harris, Barbara Harris Page
Nate Thurmond
born July 25, 1941
Akron, Ohio
Basketball Hall of Famer
NBA record of 18 rebounds
in one quarter (1965)
Hall of Famers: Nate Thurmond, NBA History: Nate Thurmond
Walter Payton (1954-1999)
born July 25, 1954
Columbia, Mississippi
Football Running Back
Chicago Bears (1975-87);
Holds NFL record for
rushing yards, career (16,726)
Sporting News: Walter Payton,
Daily Herald: Walter Payton,
Football Rookies vote Payton
as greatest player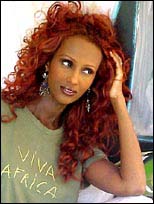 Iman Abdulmajid
born July 25, 1955
Mogadishu, Somalia
wife of David Bowie,
model, actress,
Out of Africa, Star Trek VI
Iman's Official Site,
Filmography: Iman, Iman Profile