Oslo, October 30, 1953— Nobel Prize in Peace
Awarded to General George Catlett Marshall

General George Catlett Marshall was awarded the 1953 Nobel Peace Prize— the only professional soldier ever so honored. The prize recognized his Marshall Plan, which provided an alternative to totalitarianism and gave European countries the economic strength by which they might choose freedom. Marshall was born in Uniontown, Pennsylvania, on December 31, 1880, and graduated from the Virginia Military Institute in 1902. He is America's most recent exemplar of the citizen-soldier. Steadfast in purpose, upright in character, and modest in claim, Marshall became a General of the Army, the architect of its victory in World War II, and the inspiration for the rebuilding of a shattered postwar world. President Franklin D. Roosevelt appointed Marshall Army Chief of Staff on September 1, 1939— the day on which Hitler invaded Poland and began World War II. Marshall served as Chief of Staff until the end of the war in 1945. During that time, he initiated, planned, and implemented the growth of the U.S. Army from a small, peacetime force of 174,000 to a wartime army of 8.5 million troops. On the eve of victory in Europe, Winston Churchill said: "what a joy it must be to [Marshall] to see how the armies he called into being by his own genius have won immortal renown. He is the true 'organizer of victory.'" In 1946, after Marshall's tenure as Army Chief of Staff, President Truman sent him to China in an effort to avert civil war. On Marshall's return, Truman appointed him Secretary of State in 1947. Marshall outlined his European Recovery Program in his speech at Harvard University on June 5, 1947. Over the next five years, the Marshall Plan provided $13 billion in food, machinery, and other aid to Europe's devastated economies. British statesman Ernest Bevin said of the Marshall Plan as "a lifeline to sinking men... The generosity of it was beyond belief." As the army's victory in the cause of freedom is Marshall's glory, so the repair of a shattered continent is his legacy. Marshall served as president of the American Red Cross. In 1950, at the outset of the Korean conflict, President Truman appointed Marshall as Secretary of Defense. During this time, he helped develop the North Atlantic Treaty Organization (NATO). George Marshall died in Washington D.C. on October 16, 1959, and was buried in Arlington National Cemetery. (References: New York Times, October 31, 1953, pp. 1, 4, 15; The Nobel Foundation)
George C. Marshall Foundation
Nobel Peace Prize Presentation Speech,
Nobel Biography, Nobel Lecture,
Marshall & Vancouver, Washington,
Forrest C. Pogue's Marshall Biography,
Friends of Marshall Web Site, Marshall Plan,
"Marshall Plan Speech" at Harvard (June 5, 1947),
Marshall's Gravesite at Arlington Cemetery,
George Marshall's Photo Album,
President Truman & General Marshall (10-16-1945),
George C. Marshall's Most Treasured Memory


Time Magazine 1943
Man of the Year

Time Magazine 1947
Man of the Year
Oslo: October 30, 1953— Albert Schweitzer Awarded Nobel Peace Prize for 1952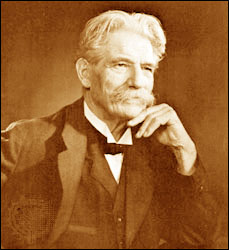 Albert Schweitzer was awarded the 1952 Nobel Peace Prize. However, duties at his Lambaréné hospital in Gabon, Africa, prevented him from appearing at the award ceremony, which was held on December 10, 1953, in Oslo, Norway. The award was therefore formally presented to the French ambassador, Mr. de Monicault, who read a message from Dr. Schweitzer expressing his gratitude, his regret at having to be absent, and his intention to visit Oslo the following year. Schweitzer was able to travel to Europe in 1954, and delivered his Nobel speech on November 4, 1954, at Oslo University. The November 3, 1954 issue of New York Times reports that Schweitzer was very warmly greeted upon his arrival in Oslo: "Dr. Albert Schweitzer, winner of the 1952 Nobel Peace Prize, arrived today [Nov. 2] to receive his diploma and gold medal. Never before has the winner of this award aroused such public interest here. The railway station was crowded and the police had to escort the 79-year-old philosopher and humanitarian to a car. A line formed last night for tickets to tomorrow's presentation ceremony. King Haakon received Dr. Schweitzer at the palace. Dr. Schweitzer said he would return to Africa and use the prize money for his leper hospital at Lambaréné. Oslo newspapers are inviting subscriptions to a fund to be used as Dr. Schweitzer wishes. Dr. Schweitzer, with his wife Helene seated in the front row, presented his speech in French." According to the New York Times, he spoke for fifty minutes and the audience was spellbound for the entire time. He wore "an old-fashioned black suit, wing collar and four-in-hand tie" and stood absolutely erect while speaking.
International Albert Schweitzer Foundation
Albert Schweitzer Fellowship,
Albert Schweitzer Page, Lifesaver Hero: Albert Schweitzer,
Albert Schweitzer: Philosopher, Physician & Humanitarian,
Nobel Peace Prize Presentation Speech,
Nobel Biography, Nobel Lecture,
1991 Nobel Stamps, 1994 Liegerland Stamps,
Schweitzer Books, Schweitzer Quotes
Chronology, Short Bio, Long Biography,
Origin of Reverence for Life, Peace or Atomic War,
Schweitzer: "Struggle to Find Life's Meaning" (Sept. 4, 1965),
"With Albert Schweitzer in Gabon" (1964-65),


Life, 2-19-1965
London: October 30, 1811— Jane Austen's Sense and Sensibility Published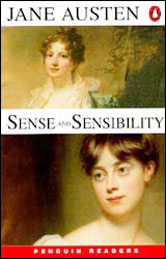 Though not the first novel she wrote, Sense and Sensibility was the first Jane Austen published. When the first edition of Sense and Sensibility was published, it sold out all 750 copies by July 1813, and a second edition was advertised in October 1813. The first edition was said only to be "by a lady." The second edition, also anonymous, contained on the title page the inscription "by the author of Pride and Prejudice," which had been issued in January 1813 (though Austen had not been credited on the title page of this novel either). Only Austen's immediate family knew of her authorship of these novels. And although publishing anonymously prevented her from acquiring an authorial reputation, it also enabled her to preserve her privacy at a time when entering the public sphere was associated with a reprehensible loss of femininity. The story revolves around the Dashwood sisters, Elinor and Marianne. Whereas the former is a sensible, rational creature, her younger sister is wildly romantic— a characteristic that offers Austen plenty of scope for both satire and compassion. Commenting on Edward Ferrars, a potential suitor for Elinor's hand, Marianne admits that while she "loves him tenderly," she finds him disappointing as a possible lover for her sister. Soon however, Marianne meets a man who measures up to her ideal: Mr. Willoughby, a new neighbor. So swept away by passion is Marianne that her behavior begins to border on the scandalous. Then Willoughby abandons her; meanwhile, Elinor's growing affection for Edward suffers a check when he admits he is secretly engaged to a childhood sweetheart. How each of the sisters reacts to their romantic misfortunes, and the lessons they draw before coming finally to the requisite happy ending forms the heart of the novel. Though Marianne's disregard for social conventions and willingness to consider the world well-lost for love may appeal to modern readers, it is Elinor whom Austen herself most evidently admired; a truly happy marriage, she shows us, exists only where sense and sensibility meet and mix in proper measure.
Heiden, Switzerland: October 30, 1910— Henri Dunant, Founder of Red Cross, Dies at 82


Henri Dunant was born in Geneva, Switzerland, on May 8, 1828. As a young man he became interested in the work of Harriet Beecher Stowe, Florence Nightingale, and Elizabeth Fry. He wrote later: "The influence of women is an essential factor in the welfare of humanity, and it will become more valuable as time proceeds." Dunant joined the Christian Association of Geneva, a group of young men who preached religious commitment and tolerance. He became a pacifist and was impressed by Victor Hugo's statement at the Paris Peace Congress: "A day will come when there will be no battlefields, but markets opening to commerce and minds opening to ideas." After reading Uncle Tom's Cabin, Dunant opposed slavery and in 1853 met its author, Harriet Beecher Stowe, in Geneva. In 1859, Dunant visited the northern Italian battlefield of Solferino. He was deeply affected by the impact of war on the lives of both combatants and civilians. His memoir A Memory of Solerino inspired the 1863 founding of the International Committee of the Red Cross. In 1875, he established the Palestine Colonization Society in London, "based on the principles of acquisition of land by the Association, building up the Jaffa-Jerusalem railroad, and the development of modern agriculture by 'Israelites'." He was one of the few non-Jews invited to the First Zionist Congress in 1897, where Theodore Herzl described him as "the first Christian Zionist." Financially ruined by the failure of the Credit Genevois, Dunant spent the rest of his life in poverty. However he continued to campaign for international disarmament and the establishment of a Jewish homeland. In 1901 he was awarded the first Nobel Prize for Peace. Henri Dunant died in Heiden, Switzerland, on October 30, 1910.
Nobel Biography, Nobel Peace Prize 1901 Speech, 1991 Nobel Peace Stamps,
Short Bio, UK Biography, History of the Red Cross, Belgium Dunant Red Cross Cover
October 30, 1938— Welles's War of the Worlds Broadcast Creates Panic
The War of the Worlds broadcast on Halloween Eve over CBS stations gave a dramatic demonstration of the power of radio. Orson Welles's Mercury Theater of the Air presented a radio version of the 1898 H. G. Welles novel. The "news" reports of Martian landings on a farm near Grovers Mill, New Jersey, were so realistic that near-panics occur in many areas. The broadcast also contained a number of explanations that it was all a radio play, but if the radio audience missed a brief explanation at the beginning, the next one didn't arrive until 40 minutes into the program. At one point in the broadcast, an actor in a studio, playing a newscaster in the field, described the emergence of one of the aliens from its spacecraft. "Good heavens, something's wriggling out of the shadow like a gray snake," he said, in an appropriately dramatic tone of voice. "Now it's another one, and another. They look like tentacles to me."
People hearing the broadcast packed the roads, hid in cellars, loaded guns, even wrapped their heads in wet towels as protection from Martian poison gas, in an attempt to defend themselves against aliens, oblivious to the fact that they were acting out the role of the panic-stricken public that actually belonged in a radio play. Dorothy Thompson wrote in the New York Tribune: "All unwittingly, Mr. Orson Welles and the Mercury Theater of the Air have made one of the most fascinating and important demonstrations of all time," she wrote. "They have proved that a few effective voices, accompanied by sound effects, can convince masses of people of a totally unreasonable, completely fantastic proposition as to create a nation-wide panic... Hitler managed to scare all of Europe to its knees a month ago, but he at least had an army and an air force to back up his shrieking words. But Mr. Welles scared thousands into demoralization with nothing at all."
New York Times Article, "War of the Worlds" Broadcast, Mercury Theater of the Air,
Poem: Welles' 1938 Radio Program, "War of the Worlds" Script,
"War of the Worlds" Article, "War of the Worlds" Web Site, The Broadcast: Original, Sequels, Remakes,
Orson Welles, Touch of Welles, Orson Welles at Reel Classics, Orson Welles: The Man & His Genius
Washington D.C., October 30, 1944— Martha Graham Performs Applachian Spring
at the Library of Congress
Martha Graham's Applachian Spring premiered at the Library of Congress today. The modern dancer appeared as the Bride, Erick Hawkins as the Husbandman, and Merce Cunningham, the Revivalist. The music was by Aaron Copland Ballet for Martha. The set designer was Isamu Noguchi, with costumes by Edythe Gilfond, and lighting by Jean Rosenthal. Graham recalled: "When Aaron first presented me with the music its title was Ballet for Martha— simple, and as direct as the Shaker theme that runs through it. I took some words from the poetry of Hart Crane and retitled it Appalachian Spring. When Aaron appeared in Washington for a rehearsal, before the October 30, 1944, premiere, he said to me, 'Martha, what have you named the ballet?' And when I told him he asked, 'Does it have anything to do with the ballet?' 'No', I said, 'I just like the title.'" In Martha Graham's autobiography Blood Memories, she writes: "Appalachian Spring is essentially a dance of place. You choose a piece of land, part of the house goes up. You dedicate it. The questioning spirit is there and the sense of establishing roots." Also premiered on October 28 at the Library of Congress was Graham's Herodiade with music by Paul Hindemith and text from a poem by Stéphane Mallarmé. Graham and May O'Donnell danced this piece under the title Mirror Before Me.


Time Magazine Bio with Video, New York Times Legacy, New York Times Obituary (4-2-1991),
Bio, Ballet, Quotes, Noguchi & Graham, Applachian Spring, The Modern Dancers,
American Masters: Martha Graham, Martha Graham School of Contemporary Dance, Profile: Martha Graham


Kinshasa, Zaire, October 30, 1974— Muhammad Ali Knocks Out George Forman
to Regain World Heavyweight Boxing Championship
If there was any doubt as to the scale of Muhammad Ali's greatness, they were erased by his dramatic and stirring 8th-round knockout of George Foreman in Zaire. As Cassius Clay, he had first won the heavyweight title beating Sonny Liston in 1964. Clay changed his name to Muhammad Ali, and dominated the division as clearly as any champion in history. However when he refused to join the US Army in 1967, Ali had his boxing licence revoked. Ali's world title was declared vacant and Joe Frazier became the new champion after a mini-tournament. Ali got his licence back in 1970 and quickly challenged Frazier for the world title. In March 1971, Frazier defeated Ali in a close but clear 15-round decision. The next three years Ali fought his way back into contention for a world title fight— he split two fights with Ken Norton and avenged the loss to Frazier. But then, George Foreman had won crown with a frightening two-round demolition of Frazier. Foreman then destroyed Ken Norton in two rounds to make people wonder whether he was ushering in a new era. Ali had been unable to drop either Frazier or Norton in over 50 rounds of boxing. At age 32, his speed of foot and hand was not what it once was. Foreman was 26 and very much in his prime, unbeaten in 40 fights, with only three of those having gone the distance. Ali's match with Foreman was scheduled at 4 am in Zaire, Africa. The crowd responded to Ali's wild enthusiasm and chanted "Ali! Ali! Ali!". The "Rumble in the Jungle" atmosphere inside the stadium became electric.
In the first round, Ali moved to avoid most of Foreman's blows, while also stopping long enough to land his own potent right hand. But in the 2nd round, Ali changed his tactics and leaned on the ropes while Foreman threw wicked hooks to his body and head. In time, the strategy received the name— "rope-a-dope". The strategy initially looked suicidal. Foreman's punches seemed to have so much power that even when they missed the target, they appeared painful. Many of his blows to the head were wayward, but a considerable amount of punches landed on the side of Ali's body. Ali's ability to soak up punishment had not been in question since his first fight with Frazier. But no one had ever hit him in the way that Foreman did. By the 6th round, Foreman was looking arm weary, having expended significant energy throwing so many punches. Now there was much less power in the blows. During the last 30 seconds of the 8th round, Ali launched a cunning counter-attack which would prove conclusive. Apparently trapped in a neutral corner, Ali began to throw his right hand at an unprotected Foreman. Perhaps three of them connected, although not fully, before Ali turned his man and fired a straight right hand at Foreman's jaw which sent the champion sprawling. Exhaustion perhaps played a part in Foreman's fall to the canvas and he was unable to rise completely by the time referee Zack Clayton tolled ten. A weary Foreman almost immediately left the ring— it would take him a number of years and retirement to recover fully from the defeat. Amazingly, Foreman recaptured the crown at the age of 46 when he knocked out Michael Moorer in 1994. But that night in Zaire was about Ali, and the way he defied the odds. During his 20s, Ali had dazzled his opponents with skill— now in his 30s, he was relying on heart, determination and wisdom.
External Web Links:
Time 100: Heroes & Icons: Muhammad Ali
Boxing Legends: Rumble in the Jungle
BBC: When Ali rumbled Foreman
Smithsonian: "I Am the Greatest"
Muhammad Ali: Top Biography
ESPN: Rumble in the Jungle
Rumble in the Jungle Poster
Rumble in the Jungle Video
Muhammad Ali Fan Page
Muhammad-Ali.Info
Official Ali Web Site

October 30: Born on this day—

1451 Christopher Columbus, Genoa, Italy, explorer, discoverer of America (1492)
1683 King George II of Great Britain (1727-1760)
1735 John Adams, Braintree, Mass, 2nd U.S. President (1797-1801)
1741 Angelica Kauffmann, Chur, Switzerland, Neoclassical painter, Goethe's friend
1751 Richard Brinsley Sheridan, Dublin, Ireland, playwright (School for Scandal)
1815 Don José Manuel Gallegos, Abiquiú, Nuevo Mexico, U.S. Congressman
1821 Fyodor Dostoevsky, Russian novelist & short-story writer (Crime & Punishment)
1829 Roscoe Conkling, Albany, NY, New York Senator (1867-81)
1830 John S Bowen, Major-General (Confederate)
1839 Alfred Sisley, Paris, France, impressionist painter (Flood at Port-Marly)
1861 Émile Antoine Bourdelle, Montauban, France, sculptor (Herakles Archer)
1871 H. A. Pritchard, London, UK, philosopher, intuitionist school of moral philosophy
1871 Paul Valery, Sete, France, poet/essayist/critic (La Jeune Parque, Variéte)
1873 Francisco Madero, Mexico, revolutionary, president (1911-13)
1882 William F. "Bull" Halsey, Jr., Elizabeth, NJ, American admiral, Japanese surrender
in WW II was signed on his flagship, the USS Missouri
1885 Ezra Pound, Hailey, Idaho, poet (Pisan Cantos)
1887 Eduardo Ciannelli, Italy, actor (Waldo-Johnny Staccato)
1893 Charles Atlas, Acri, Calabria, Italy, body builder advocate
1895 Gerald Domagk, Lagow, Brandenburg, Germany, bacteriologist, 1939 Nobel Medicine
1896 Ruth Gordon, Wollaston, Mass, actress (Rosemary's Baby, Harold & Maude)
1899 Maria Kuncewicz, Samara, Russia, English novelist
1907 Gyorgy Renki, Budapest Hungary, composer (Hoemberek)
1907 Renzo Cesana, Rome Italy, TV host (First Date, Continental)
1914 Marion Ladewig, Mich, bowler (9 time woman bowler of year 1950-63)
1915 Fred Friendly, broadcast journalist, TV producer of CBS & PBS
1917 Ruth Hussey, Providence RI, actress (Another Thin Man, Phila Story)
1919 Jane Randolph, singer, backup for Tony Orlando (Dawn)
1924 Hannelore Weygrand, German FR, equestrian dressage (Oly-silver-1956)
1928 William Campbell, Newark NJ, actor (Jerry-Cannonball, Luke-Dynasty)
1928 Ernest Flatt, choreographer (Carol Burnett Show)
1928 Daniel Nathan, Wilmington, Delaware, microbiologist, 1978 Nobel Medicine
1931 Dick Gautier, LA Calif, actor (Hymie-Get Smart, Mr Terrific)
1932 Louis Malle, Thumeries, France, director (Atlantic City, Black Moon, Viva Maria)
1934 Hamilton Camp, London, actor (Andrew-He & She)
1936 Jim Perry, pitcher (Cy Young Award 1970, 24-12 record)
1937 Claude Lelouch, Paris, France, film director (A Man & A Woman, Cat & Mouse)
1939 Grace Slick, Chicago IL, rock vocalist (Jefferson Airplane-White Rabbit)
1940 Ed Lauter, Long Beach NY, actor (Sheriff Cain-BJ & the Bear)
1943 Joanna Shimkus, Halifax Nova Scotia, actress (Marriage of a Young Stockbroker)
1945 Henry Winkler, NYC, actor (Fonz-Happy Days, Night Shift)
1946 Andrea Mitchell, NYC, newscaster (NBC-TV, Summer Sunday USA)
1946 Lynne Marta, Phila Pa, actress (Love American Style)
1946 Robert L. "Hoot" Gibson, Cooperstown NY, USN/ast (STS 41B, 61C, 27)
1950 Phil Chenier, NBA guard (Washington Bullets)
1951 Harry Hamlin, Pasadena Calif, actor (Michael Kuzak-LA Law)
1953 Kathleen Cody, Bronx NY, actress (Charley & the Angel)
1954 JoAnne Russell, Miami Fla, tennis player (Wibeldon Double 1977)
1960 Diego Armando Maradona, Argentine soccer player
1965 Charnele Brown, East Hampton NY, actress (Kim-A Different World)
1969 Brittany Gae Thompson, Portland Oregon, Miss Oregon-America (1991)

October 30: Events on this day—

701 John VI begins his reign as Catholic Pope
1270 8th & last crusade is launched
1823 Edmund Cartwright, British inventor of the first wool-combing machine, dies at age 80
1864 Helena, Montana's capital, founded
1871 Philadelphia Athletics beat Chicago for 1st National Association baseball pennant
1888 1st ballpoint pen patented by John J. Loud
1893 John Joseph Caldwell Abbott, Canadian Prime Minister dies at 72
1905 "October Manifesto" Russian Tsar Nicholas II grants civil liberties
1910 Jean Henri Dunant, Swiss philantropist, founder of Red Cross, dies at 82 in Geneva
1918 Slovakia asks for creation of Czechoslovakian state
1919 Baseball league presidents call for abolishment of the spitball
1922 Mussolini sends his Black Shirts into Rome and forms cabinet in Italy
1925 KUT-AM in Austin TX begins radio transmissions
1930 Turkey & Greece sign a treaty of friendship
1938 Orson Welles panics a nation with broadcast of "War of the Worlds"
1939 USSR & Germany agree on partitioning Poland
1939 Veloz and Yolanda "Greatest Dancing Couple" on Life magazine cover
1941 USS Reuben James torpedoed by Germans, even though US is not in war
1944 Martha Graham ballet Appalachian Spring with music by Aaron Copland
premiered at Library of Congress
1944 Anne Frank (of Diary fame) is deported from Auschwitz to Belsen
1945 US government announces end of shoe rationing
1948 20 die & 6,000 made ill by smog in Donora Pennsylvania
1953 Dr. Albert Schweitzer wins 1952 Nobel Peace Prize
1953 General George Catlett Marshall wins 1953 Nobel Peace Prize
1954 Defense Department announces elimination of all segregated regiments
1956 Israel captures Egyptian militay post at El-Thamad
1958 Under pressure from the Soviets, Boris Pasternak refused the Nobel Prize for Literature
1961 Soviet Party Congress unanimously approves a resolution removing Josef Stalin's body
from Lenin's tomb in Red Square
1961 Soviet Union tests a 58 megaton hydrogen bomb
1964 Don Schollander, 4 Olympics Gold Medals, on Life magazine cover
1965 Fireworks explosions kill 50 in Cartagena, Colombia
1967 USSR Kosmos 186 & 188 make 1st automatic docking & Venmera 13 launch
1968 The Lion in Winter premieres that won Katharine Hepburn her 3rd Oscar
1972 Worst US rail accident in 14 years; 45 die in Chicago
1973 Tom Seaver becomes 1st non-20-game winner to win Cy Young award
1974 Muhammad Ali KOs George Foreman in 8th round in Kinshasa, Zaire
1975 John Bucyk, Boston, became 7th NHL hockey player to score 500 goals
1975 King Juan Carlos assumes power in Spain
1975 NY Daily News runs headline "Ford to City: Drop Dead"
1976 Jane Pauley becomes news co-anchor of the Today Show
1976 Rev. Joseph Evans elected president of the United Church of Christ
1978 Laura Nickel & Curt Noll, 18-year old high school students, find 25th Mersenne prime, 221701-1
1979 NASA launches space vehicle S-203
1979 Richard Arrington elected mayor of Birmingham
1980 Honduras & El Salvador settle their boundary dispute
1980 NASA launches Flt Satcom-4
1984 Linda Ronstadt's operatic debut in La Bohème in New York City
1985 22nd Space Shuttle Mission (61-A)-Challenger 9-launched
1986 Discovery moves to OPF where more than 200 modification are made
1988 John Houseman, director, producer, and actor, dies at the age of 86
1988 2 gambling clubs & 1 player share $61.38 million California lotto jackpot
1988 Jim Elliott (US) completes 24-hour paced outdoor race for 548.9 mi
1988 NY Jets finally beat Pittsburgh Steelers for 1st time
1989 Mitsubishi Estate, a Japanese real estate firm, buys 51% of Rockefeller Group Inc. of NY
1990 Diggers of the Channel Tunnel or "Chunnel" meets under the English Channel
connecting Folkestone, England with Calais, France
1991 Mideast peace conference begins in Madrid Spain
1995 Quebec Separatists narrowly defeated 50.6% to 49.4% to remain within Canada
2000 Steve Allen, TV entertainer, died at home in Encino at the age of 78
2001 Roger Clemens wins 3rd game of World Series
as NY Yankees beats Arizona Diamondbacks 2-1.

October 30: Quotes on this day—

A new era is beginning for me. My spiritual horizons have been so extended by all my looking and learning that now I have to knuckle down to some definite piece of work. Human individuality is a strange thing: it is only during the last year, when I have had to depend solely on myself and at the same time be in daily contact with complete strangers, that I have really come to know my own.

— Johann Wolfgang von Goethe (1749-1832), Italian Journey, Rome, October 27, 1787

Towards evening I went looking for my young friends and found the older ladies sitting in a pavilion with a glorious view. As I gazed at the picturesque landscape I felt a fascination which could not be attributed merely to the sunset and the evening air. the dazzling lights on the hilltops, the cool, blue shades in the valley looked more wonderful to me than any oil painting or water colour. I could not take my eyes off the scene, but at the same time I felt a longing to leave the spot and pay homage to the last rays of the sun in a smaller and more congenial company.

— Johann Wolfgang von Goethe, Italian Journey, Rome, October in retrospect, 1787

This evening I [Eckermann] went to Goethe just as they were lighting the candles. I found him in a very animated state of mind: his eyes sparkled with the reflection of the candlelight; his whole expression was one of cheerfulness, youth, and power. As he walked up and down with me he began immediately to speak of the poems which I sent him yesterday. "I understand now," he said, "why you talked to me at Jena, of writing a poem on the seasons. I now advise you to do so; begin at once with Winter. You seem to have a special sense and feeling for natural objects. Only two words would I say about your poems. You stand now at that point where you must necessarily break through to the really high and difficult part of art— the apprehension of what is individual. You must do some degree of violence to yourself to get out of the IDEA... I know well that it is difficult; but the apprehension and representation of the individual is the very life of art. Besides, while you content yourself with generalities, every one can imitate you; but, in the particular, no one can— and why? because no others have experienced exactly the same thing... And be sure you put to each poem the date at which you wrote it." I looked at him inquiringly, to know why this was so important. "Your poems will thus serve," he said, "as a diary of your progress. I have done it for many years, and can see its use."

— Johann Wolfgang von Goethe (1749-1832), Conversations with Eckermann, Wednesday, October 29, 1823

How different is one man in two hours! Whilst he sits alone in his studies & opens not his mouth he is God manifest in flesh. Put him in a parlor with unfit company and he shall talk like a fool.

— Ralph Waldo Emerson (1803-1882), Journals, October 29-30, 1834

How hard it is to impute your own best sense to a dead author! The very highest praise we think of any writer, or painter, or sculptor, or builder is that he actually possessed the thought or feeling with which he has inspired us. We hesitate at doing Spenser so great a honor as to think that he meant by his allegory the sense which we affix to it. We seem in this to believe that in a former age men could not attain that maturity of consciousness which we have,— & yet I do not know but we have the same infirmity respecting contemporary genius... Familiar as it is to us, the highest merit we ascribe to Homer is that he forsook books & traditions & wrote not what men but what Homer thought. Easy to enter into this region: every man has some moments of it in his years; but very very few men are able to speak & write those thoughts.

— Ralph Waldo Emerson, Journals, October 30, 1835

As we advance, shall every man of genius turn to us the axis of this mind; then shall he be transparent, retaining however always the prerogative of an original min; that is, the love of truth in God & not the love of truth for the market... When the mind is braced by the weighty expectations of a prepared work, the page of whatever book we read, becomes luminous with manifold allusion. Every sentence is doubly significant & the sense of our author is as broad as the world. There is creative reading as well as creative writing.

If one man gave me a lodestone & another taught me its roperty of turning to the north when suspended, I think I should owe more to him who showed me its properties, than to him who gave me the mineral... The diamond & lampblack it seems are the same substance differently arranged. Let it teach the importance of Composition.

Read Chemistry a little, & you will quickly see that its laws & experiments will furnish an alphabet or vocabulary for all your moral observations. Thus very few substances are found pure in nature. There are metals like potassium & sodium that to be kept pure must be kept under naphtha. Such are the decided talents which a culminating civilization produces in illuminated theatres, or royal chambers; but those souls that can bear in open day the rough & tumble of the world must be of that mixed earthy & average structure such as iron, & salt, atmospheric air, & water.

— Ralph Waldo Emerson, Journals, October 29-30, 1836

There is no terror like that of being known. The world lies in night of sin. It hears not the cock crowing: it sees not the gray streak in the East. at the first entering ray of light, society is shaken with fear & anger from side to side. Who opened that shutter? they cry, Wo to him! They belie it, they call it darkness that comes in, affirming that they were in light before. Before the man who has spoken to them the dread word, they tremble & flee... Even now Society is shaken because a thought or two have been thrown into the midst. The sects, the colleges, the church, the statesmen all have forebodings. It now works only in a handful. What does State street and Wall street and the Royal Exchange & the Bourse at Paris care for these few thoughts & these few men? Very little; truly; most truly. But the doom of State street, & Wall street, of London, & France, of the whole world, is advertised by those thoughts: is in the procession of the Soul which comes after those few thoughts.

— Ralph Waldo Emerson, Journals, October 30, 1838

We ought never to lose our youth. In all natural & necessary labors as in the work of a farm, in digging, splitting, rowing, drawing water, a man always appears young— is still a boy. So in doing anything which is still above him; which asks all his strength & more; somewhat commensurate with his ability, so that he works up to it, not down upon it— he is still a youth. But if his work is unseasonable, as botany & shells or the Greek verbs at 80 years of age, or playing Blindman's Buff, we say, Go up thou baldhead!

— Ralph Waldo Emerson, Journals, October 28-30, 1839

On this wonderful day when Heaven & earth seem to glow with magnificence & all the wealth of all the elements is put under contribution to make the world fine as if Nature would indulge her offspring it seemed ungrateful to hide in the house. Are there not dull days enough in the year for you to write & read in that you should waste this glittering season when Florida & Cuba seem to have left their seats & come to visit us with all their shining Hours and almost we expect to see the jasmine & the cactus burst from the ground instead of these last gentians & asters which have loitered to attend this latter glory of the year. All insects are out, all birds come forth, the very cattle that lie on the ground seem to have great thoughts & Egypt & India look from their eyes.

— Ralph Waldo Emerson, Journals, October 30, 1841

Men of aim must always rule the aimless. And yet there will always be singing-birds.

— Ralph Waldo Emerson, Journals, October 1842

It is the very essence of Poetry to spring like the rainbow daughter of Wonder from the invisible: to abolish the Past, & refuse all history... What can any biograhy biographize the wonderful world into which the Midsummer Night's dream admits me?

The Indian teach through its cloud of legends has yet a simple & grand religion like a queenly countenance seen through a rich veil,. It teaches to speak the truth, love others as yourself, & to despise trifles. The East is grand— & makes Europe appear the land of trifles. Identity, identity! friend & foe are of one stuff, and the stuff is such & so much that the variations of surface are unimportant. All is for the soul, & the soul is Vishnu; & animals & stars are transient paintings; & light is whitewash; & durations are deceptive; and form is imprisonment and heaven itself a decoy. That which the soul seeks is resolution into Being above form, out of Tartarus & out of Heaven; liberation from existence is its name. Cheerful & noble is the genius of this cosmogony. Hari is always gentle & serene— he translates to heaven the hunter who has accidentally shot him in his human form; he pursues his sports with boors & milkmaids at the cow-pens; all his games are benevolent, and he enters into flesh to relieve the burdens of the world.

— Ralph Waldo Emerson, Journals, Oct.-Nov. 1845

Symbolism. What I want to know, is, the meaning of what I do; believing that any of my current Mondays or Tuesdays is Fatebook for me; & believing that hints & telegraphic signals are arriving to me every moment out of the interior eternity, I am tormented with impatience to make them out. We meet people who seem to overlook our game, & read us with a smile, but they do not tell us what they read.

— Ralph Waldo Emerson, Journals, Oct.-Nov. 1849

The shoemakers & fishermen say in their shops, "Damn learning! it spoils the boy: as soon as he gets a little, he won't work." "Yes," answers Lemuel, "But there is learning somewhere, & somebody will have it and who has it will have the power, & will rule you: knowledge is power. Why not, then, let your son get it, as well as another?"

— Ralph Waldo Emerson, Journals, October 1852

I believe in the perseverance of the saints. I believe in effectual calling. I believe in life Everlasting. How shallow seemed to me yesterday in the woods the speech one often hears from tired citizens who have spent their brief enthusiasm for the country, that nature is tedious, & they have had enough of green leaves. Nature & the green leaves are a million fathoms deep, & it is these eyes that are superficial... Henry [Thoreau] said, "I wish so to live as to derive my satisfactions & inspirations from the commonest events, so that what my senses hourly perceive, my daily walk, the conversation of my neighbors may inspire me, & I may dream of no heaven but that which lies about me."

— Ralph Waldo Emerson, Journals, October 1862

It was an excellent custom of the Quakers (if only for a school of manners) the silent prayer before meals. When the table is ready, & the family have taken their places, they compose themselves, & sit for the space of a minute quite still, then open their napkins, & begin to eat. It has the effect to stop mirth & idle talking, & introduce a moment of reflection. After this pause, all begin again their usual intercourse from a vantage-ground. It would rebuke those violent manners which many people bring to the table, of wrath, & whining, & heat in trifles.

— Ralph Waldo Emerson, Journals, October 1863

Quotation— yes, but how differently persons quote! I am as much informed of your genius by what you select, as by what you originate. I read the quotation with your eyes, & find a new & fervent sense... For good quoting, then, there must be originality in the quoter— bent, bias, delight in the truth, & only valuing the author in the measure of his agreement with the truth which we see, & which he had the luck to see first. And originality, what is that? It is being; being somebody, being yourself, & reporting accurately what you see & are. If another's words describe your fact, use them as freely as you use the language & the alphabet, whose use does not impair your originality. Neither will another's sentiment or distinction impugn your sufficiency. Yet in proportion to your reality of life & perception, will be your difficulty of finding yourself expressed in others' words or deeds.

— Ralph Waldo Emerson, Journals, Oct.-Nov. 1867

Good Writing. All writing should be selection in order to drop every dead word. Why do you not save out of your speech or thinking only the vital things— the spirited mot which amused or warmed you when you spoke it— because of its luck & newness. I have just been reading, in this careful book of a most intelligent & learned man, any number of flat conventional words & sentences. If a man would learn to read his own manuscript severely— becoming really a third person, & search only for what interested him, he would blot to purpose— & how every page would gain! Then all the words will be sprightly, & every sentence a surprise.

— Ralph Waldo Emerson, Journals, Oct.-Nov. 1869

Sunrise: First we have the gray twilight of the poets, with dark and barry clouds diverging to the zenith. Then glows the intruding cloud in the east, as if it bore a precious jewel in its bosom; a deep round gulf of golden gray indenting its upper edge, while slender rules of fleecy vapor, radiating from the common centre, like light-armed troops, fall regularly into their places.

— Henry David Thoreau (1817-1862), Journal, October 30, 1837

However mean your life is, meet it and live; do not shun it and call it hard names. It is not so bad as you are. It looks poorest when you are richest. the fault-finder will find faults even in paradise. Love your life, poor as it is. You may perchance have some pleasant, thrilling, glorious hours, even in a poorhouse. The setting sun is reflected from the windows of the almshouse as brightly as from the rich man's house. The snow melts before its door as early in the spring. I do not see but a quiet mind may live as contentedly there, and have as cheering thoughts as anywhere, and, indeed, the town's poor seem to live the most independent lives of any. They are simply great enough to receive without misgiving. Cultivate poverty like sage, like a garden herb. Do not trouble yourself to get new things, whether clothes or friends. That is dissipation. Turn the old; return to them. Things do not change; we change. If I were confined to a corner in a garret all my days, like a spider, the world would be just as large to me while I had my thoughts.

In all my travels I never came to the abode of the present. I live in the angle of a leaden wall, into whose alloy was poured a little bell-metal. Sometimes in the repose of my mid-day there reaches my ears a confused tintinnabulum from without. It is the noise of my contemporaries. That the brilliant leaves of autumn are not withered ones is proved by the fact that they wilt when gathered as soon as the green. But now, October 31st, they are all withered. This has been the most perfect afternoon in the year. The air quite warm enough, perfectly still and dry and clear, and not a cloud in the sky. Scarcely the song of a criket is heard to disturb the stillness. When they ceased their song I do not know. I wonder that the impetus which our hearing had got did not hurry us into deafness over a precipitous silence...

Why was this beautiful day made, and no man to improve it? We went through Seven-Star Lane to White Pond... A fair afternoon, a celestial afternoon, cannot occur but we mar our pleasure by reproaching ourselves that we do not make all our days beautiful. The thought of what I am, of my pitiful conduct, deters me from receiving what joy I might from the glorious days that visit me. After the era of youth is passed, the knowledge of ourselves is an alloy that spoils our satisfactions... What is this beauty in the landscape but a certain fertility in me? I look in vain to see it realized but in my own life. If I could wholly cease to be ashamed of myself, I think that all my days would be fair.

— Henry David Thoreau, Journal, October 31, 1850

The wild apples are now getting palatable. I find a few left on distant trees, which the farmer thinks it not worth his while to gather. He thinks that he has better in his barrels, but he is mistaken, unless he has a walker's appetite and imagination, neither of which can he have. These apples cannot be too knurly and rusty and crabbled to look at. The knurliest will have some redeeming traits, even to the eyes... The saunterer's apple not even the saunterer can eat in the house. The noblest of fruits is the apple. Let the most beautiful or swiftest have it. The robins now fly in flocks

— Henry David Thoreau, Journal, October 31, 1851

A white frost this morning, lasting late into the day. This has settled the accounts of many plants which linger still. I see tree sparrows in loose flocks, chasing one another, on the alders and willows by the brook-side. They keep us a general low and incessant twittering warble, as if suppressed, very sweet at this season, but not heard far... Now, now is the time to look at the buds of the swamp-pink,— some, mixed with their oblong seed-vessels, red, etc. The larger red maple buds have now twosets of scales, three in each. The water andromeda is still green... The prevalence of this light, dry color perhaps characterizes November,— that of bleaching withered grass, of the fuzzy gray goldenrods, harmonizing with the cold sunlight, and that of the leaves which still hang on deciduous trees.

— Henry David Thoreau, Journal, Sunday, October 30, 1853

Saw a large flock of blackbirds yesterday. There's a very large and complete circle round the moon this evening, which part way round is a faint rainbow. It is a clear circular space, sharply and mathematically cut out of a thin mackerel sky. you see no mist within it, large as it is, nor even a star. I find thousands of ants now apparently gone into winter quarters in my stumps, large black ones, red in the middle, partly dormant even this warm weather, yet with white grubs or young. Some are winged.

— Henry David Thoreau, Journal, October 30, 1857

Rain and wind, bringing down the leaves and destroying the little remaining brilliancy. The buttonwoods are in the midst of their fall. Some are bare. They are late among the trees of the street.

— Henry David Thoreau, Journal, October 30, 1858

Quite a sultry, cloudy afternoon,— hot walking in woods and lowland where there is no air... See a small copper butterfly... See a great flock of blackbirds, probably grackles... The squirrels have no notion of starving in a hard winter, and therefore they are unceasingly employed in the fall in foraging. Every thick wood, especially evergreens, is their storehouse against necessity, and they pack it as thickly as they can with nuts and seeds of all kinds. The squirrel which you see at this season running so glibly along the fence with his tail waving over his head, with frequent pauses on a post or stone, which you watch, perhaps, for twenty or thirty rods, has probably a nut or two in his mouth which he is conveying to yonder thicket.

— Henry David Thoreau, Journal, October 30, 1860

It is true that the life of painting derives above all from the forms of the exterior of objects, from line, color, and effect, all of these being elements which have nothing in common with the literary idea— I have not said with the political idea, which is quite another matter. That word poetry, which one is forced to use even when discussing painting, reveals a poverty in language which has brought about a certain confusion as to the attributes and the privileges of each of the fine arts. That the word is employed to signify the essential quality of all of the arts, and at the same time designates the art of painting with words, would seem to indicate that poetry is the art par excellence, since the dominant quality in the other ones is, to some extent, merely a matter of borrowing from poetry.

— Eugene Delacroix (1798-1863), Journal, Thursday, October 29, 1857

Dear Sir [Franz Xaver Kappus], I received your letter of August 29 in Florence, and it has taken me this long— two months— to answer. Please forgive this tardiness— but I don't like to write letters while I am traveling, because for letter-writing I need more than the most necessary tools: some silence and solitude and a not too unfamiliar hour. We arrived in Rome about six weeks ago, at a time when it was still the empty, the hot, the notoriously feverish Rome... No, there is not more beauty here than in other places, and all these objects, which have been marveled at by generation after generation, mended and restored by the hands of workmen, mean nothing, are nothing, and have no heart and no value;— but there is much beauty here, because everywhere there is beauty. Waters infinitely full of life move along the ancient aqueducts into the great city and dance in the many city squares over white basins of stone and spread out in large spacious pools and murmur by day and lift up their murmuring to the night, which is vast here and starry and soft with winds. And there are gardens here, unforgettable boulevards, and staircases designed by Michelangelo, staircases constructed on the pattern of downward-gliding waters and, as they descend, widely giving birth to step as if it were wave out of wave. Through such impression one gathers oneself, wins oneself back from the exacting multiplicity, which speaks and chatters there (and how talkative it is!), and one slowly learns to recognize the very few Things in which something eternal endures that one can love and something solitary that one can gently take part in. I am still living in the city, on the Capitol, not far from the most beautiful equestrian statue that has come down to us from Roman art— the statue of Marcus Aurelius; but in a few weeks I will move into a quiet, simple room, an old summerhouse, which lies lost deep in a large park, hidden from the city, from its noises and incidents. There I will live all winter and enjoy the great silence, from which I expect the gift of happy, work-filled hours.

— Rainer Maria Rilke (1875-1926), Letters to a Young Poet, October 29, 1903 (Rome)


My Dear Lady Cynthia,— This is the story: I don't know what you'll think of it. The fact of resurrection is everything now: whether we dead can rise from the dead and love, and live, in a new life, here... Let us all now conquer death and this rushing on death, if we can. Let us set hard against the war, and also against the anarchy, the breaking of all unity which is going on everywhere: this false democracy... Oh God, what tender, timid hopes one has— then the cursed blackening frost.

— D. H. Lawrence (1885-1930), Letter to Lady Cynthia Asquith, October 30, 1915
(1, Byron Villas, Vale of Health, Hampstead, London)

My Dear Pinker,— I send you the conclusion of the novel Women in Love (which Mrs. Lawrence wants to be called Dies Irae)— all but the last chapter, which, being a sort of epilogue, I want to write later— when I get the typescript back from you... I wrestle with my angel, but cannot get him to give me a proper spirit. But patience, patience. We will yet cry Eureka, I have written the Smiths of Surbition, I have found the philosopher's stone, I am a thrice-blest driveller.

— D. H. Lawrence, Letter to J. B. Pinker, October 31, 1916
(Higher Tregerthen, Zennor, St. Ives, Cornwall)

Dear Stannie: Settled here in a furnished room and kitchen, surrounded by pots, pans and kettles. The school is just across the road. Please send on at once a long and documented letter containing all the news as it is nearly a month since I left Ireland and I have had none yet. I have finished (in Zurich) chap. XII and have written part of a new story 'Christmas Eve'. If you meet any of the mystics or Byrne or Curran you can be airily happy. Tell Pappie I shall write in a day or so, as I want him to do a thing for Dr Rivière.

— James Joyce (1879-1940), Letter to Stanislaus Joyce, October 31, 1904
(Via Giuli 2, s. piano, Pola, Austria)

Dear Mr. Mencken: Excuse me for having delayed so long before replying to your last letter... I regret to say that I have no news about myself. It seems that my agent finds it very difficult to induce any publisher to take on my novel: and, as for my play Exiles Mr. Pound tells me it is almost impossible for the English stage... He is a most active and generous friend, as you see... If I have anything of my own I shall bear in mind your kind invitation. But I am very discouraged by the endless difficulties which my writings seem to provoke.

— James Joyce (1879-1940), Letter to H. L. Mencken, October 30, 1915
(Kreuzstrasse 19, III, Zurich VIII, Switzerland)

Dear Larbaud: My typist has sent you extracts (of course uncorrected) from the beginning and middle of Ithaca. In a few days she will send you extracts from the end. I shall send you the proof of the Messianic [scene] from Circe when I get it back. I finished Ithaca last night so that now the writing of Ulysses is ended, though I have still some weeks of work in revising the proofs.

— James Joyce (1879-1940), Letter to Valery Larbaud, October 31, 1921 (rue de l'Université 9, Paris)

Dear Giorgio and Helen: Thanks for the long letter. We are glad you are enjoying yourselves and seeing so many people. If it is too trying on the nerves what about a game of billiards? Can anything be more tranquil than the village green with two white ducks and a red turkey-cock strutting about? What fun when they butt each other or one falls into one of the little corner ponds and has to be fished out! Anthony and Cleopatra used to play this game according to W. Shakespeare. Don't think I mean skittles. That is only the American form of European billiards... We had to buy winter clothing. I bought a cheap fur overcoat in which I look like the man that stands outside the booth of the bearded lady. We lunch in the vegetarian restaurant and usually dine at the Kronenhalle. Today we lunched in Cerutti's, and, shocked at my pigeon's appetite, the girl insisted on my eating a Blutwurst or a Leberwurst. This is about the most exciting thing which has happened to us for some time.

— James Joyce (1879-1940), Letter to Giorgio & Helen Joyce, October 30, 1934 (Carlton Elite Hotel, Zurich)

Which is the closer to Reality, the percept or the concept?... Which is more real, the universal or the particular?... Clearly, percepts give individuals or particulars, whil every concept is either a generalization in some degree or an universal... This primary division in philosophy itself is reflected in a still broader field where philosophy is contrasted to mysticism... Now, in their higher manifestations, both Philosophers and Mystics are Awakened to the Higher Consciousness. Buddha and Shankara on the one hand, and the great Persian Mystics on the other, afford outstanding examples of these two groups... The division is traceable further in the complemental and opposed Greek notions of Eros and Logos, with their more modern equivalents of Love and Wisdom. In Occultism it is reflected in the complemental contrast of Buddhi and Manas or that of Ananda and Chit...

Whether or not any living man has achieved a perfect equilibrium between the two modes is a question which I find impossible to answer definitely at the present time. It would seem, however, that if the incarnation known as Gautama Buddha was not a case of perfect equilibrium in this sense, at any rate it comes nearer to it than any other case of which we have clear historic recordd. Shankara's predominant expression is clearly philosophical, while that of Jesus is notably mystical. But there is a subdominant mystical element in Shankara, and likewise a subordinate philosophical element in Jesus. All three, Buddha, Shankara, and Jesus, do seem to represent, when taken as a group, more balance than other historic incarnations. By uniting these Three and regarding them as one Reality in Three Persons, it would seem that we have the most synthetic spiritual manifestation lying within the limits of historical records that have any degree of exoteric definiteness.

My own contribution to this problem grows out of a Recognition of a third kind of Knowledge which I have called "Knowledge through Identity." This Knowledge, on Its own level, is neither conceptual nor perceptual and consequently can neither be deined in thestrict sense of the word nor be experienced. Through Awakening, man can Recognize himself as identical with It. It is only when the Awakened Man seeks to achieve a correlation between that Knowledge and subject-object consciousness that any question arises as to whether It is nearer conception or perception. To me It seems neareer conception, ut in a subordinate degree I also express It in the physiognomic or mystical form. But considering this problem objectively or logically, I am quite unable to say that actually Knowledge through Identity is nearer conception than It is to perception. I do not see any practical escape from what might be called a coloring of the colorless, just so soon as the Inexpressible is reflected in expression. The most perfect vehicle of expression is, inevitably, a distortion in some measure. The alternatives are, therefore, either to refrain from all expression, or consistently to employ the instruments of expression which the individual has actually evolved, being careful, however, to warn all that the expression is only a reflection of THAT which on Its own level remains ever inexpressible. Expression helps as a Road to THAT, but where a given expression helps certain temperaments, quite a different form is needed for others.

— Franklin Merrell-Wolff (1887-1985), Pathways through to Space (October 31, 1936)
LXXXV: Conceiving and Perceiving, (2nd Edition, Julian Press, NY, 1973, pp. 222-226)

Impossibility for man to despair utterly. Conclusion: any literature of despair represents but an extreme case and not the most significant. The remarkable thing in man is not that he despairs, but that he overcomes or forgets despair. A literature of despair will never be universal. Universal literature cannot stop at despair (nor at optimism either, just reverse the reasoning); it must merely take despair into account. To be added: reasons for which literature is or is not universal... Why am I an artist and not a philosopher? Because I think according to words and not according to ideas.

— Albert Camus (1913-1960), Notebooks 1942-1951, October, 1945

Koestler, Sartre, Malraux, Sperber, and I. Between Piero della Francesca and Dubuffet [at André Malraux's home]... Write the story of a contemporary cured of his heartbreaks solely by long contemplation of a landscape... The universal order cannot be built from above, in other words through an idea; but rather from below, in other words through the common basis which... If everything can be reduced to man and to history, I wonder where is the place: of nature — of love— of music— of art.

— Albert Camus (1913-1960), Notebooks 1942-1951, October 29, 1946

A Guru need not always be in human form. First a person thinks he is an inferior and that there is a superior, all-knowing and all-powerful God who controls his own and the world's destiny, and worships him or does bhakti. When he reaches a certain stage and becomes fit for enlightenment, the same God whom he was worshipping comes as Guru and leads him on. That Guru comes only to tell him, "The God is within yourself. Dive within and realise." God, Guru and the Self are the same... Everything in the world was my Guru. Don't you know that Dattatreya, when he was asked by the king which Guru had taught him the secret of bliss, replied that the earth, water, fire, animals, men, all were his Gurus, and went on explaining how some of these taught him to cling to what was good, and others taught him what things he should avoid as bad.

— Ramana Maharshi (1879-1950), Day By Day with Bhagavan
(Diary of A. Devaraja Mudaliar), October 30, 1945 Afternoon

Everywhere there was silence; the hills were motionless, the trees were still and the river-beds empty; the birds had found shelter for the night and everything was still, even the village dogs. It had rained and the clouds were motionless. Silence grew and became intense, wider and deeper. What was outside was now inside; the brain which had listened to the silence of the hills, fields and groves was itself now silent; it no longer listened to itself; it had gone through that and had become quiet, naturally, without any enforcement. It was still ready to stir itself on the instant. It was still, deep within itself; like a bird that folds its wings, it had folded upon itself; it was not asleep nor lazy, but in folding upon itself, it had entered into depths which were beyond itself. The brain is essentially superficial; its activities are superficial, almost mechanical; its activities and responses are immediate, though this immediacy is translated in terms of the future... The entire being was utterly still and as it became intense, it was not more or less; it was intense, there was an entering into a depth or a depth which came into being which thought, feeling, consciousness could not enter into. It was a dimension which the brain could not capture or understand. and there was no observer, witnessing this depth. Every part of one's whole being was alert, sensitive but intensely still. This new, this depth was expanding, exploding, going away, developing in its own explosions but out of time and beyond time and space.

— Jiddu Krishnamurti (1895-1986), Krishnamurti's Notebook, October 30, 1961
(Bombay, India), Harper & Row, NY, 1976, pp. 159-160

some reading of von Franz in the night gave me a thought for next Friday's group— and, more important, a thought for much contemplation: that is, how easy it is to leave parts of one's life out of the individuation process. She mentions how she had suddenly discovered after years of inner work that she had entirely left such things as income tax out as being mere matters of common sense! It is easy of course to think about the inner meanings of such things— exchange, real community, and the meaning of law. But only when an image of the pouring of a libation to the god before drinking. For every government is in some sense an image, however imperfect, of the Self.

— Helen Luke (1904-1995), Such Stuff As Dreams Are Made On,
October 30, 1979 (Apple Farm, Three Rivers, Michigan)
Parabola Books, Bell Tower, NY, 2000, pp. 158-159

When you tire of wave jumping, you will stand open to the wetness or Suchness of whatever wave you are on. The pure Witness itself is not an experience, but the opening or clearing in which all experiences come and go, and as long as you are chasing experiences, including spiritual experiences, you will never rest as the Witness, let alone fall into the ever-present ocean of One Taste. But tiring of experiences, you will rest as the Witness, and it is as the Witness that you can notice Wetness (One Taste).

And then the wind will be your breath, the stars the neurons in your brain, the sun the taste of morning, the earth the way your body feels. The Heart will open to the All, the Kosmos will rush into your soul, you will arise as countless galaxies and swirl for all eternity. There is only self-existing Fullness left in all the world, there is only self-seen Radiance here in Emptiness— etched on the wall of infinity, preserved for all eternity, the one and only truth: there is just this, snap your fingers, nothing more.

— Ken Wilber, One Taste: The Journals of Ken Wilber, October 31, 1998
Shambhala, Boston, 1999, p. 276

Born on October 30:
Happy Birthday Mom!
Yvonne Liu Chou
born October 30, 1908
Hupei, China
(Lunar Calendar: Oct. 6, 1908)
School Teacher
Dad's Love for Mom
Diamond Wedding Anniversary,

Christopher Columbus
(1451-1506)
born October 30, 1451
Genoa, Italy
Explorer
Biography;
Catholic Encyclopedia;
Man & Myth
1492: AN ONGOING VOYAGE
Columbus's Navigation
Columbus Timeline
National Maritime Museum
Columbus Links Page
Columbus Portraits
Library Resources

John Adams (1735-1826)
born October 30, 1735
Braintree, Massachusetts
2nd U.S. President
White House Bio, Grolier Bio,
IPL Biography;
Life Portraits,
Adam's Inaugural Address,
Virtualology Biography,
Adams Papers at Yale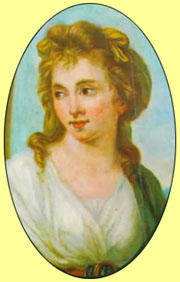 Angelica Kauffmann
(1741-1807)
born October 30, 1741
Chur, Switzerland
Neoclassical painter,
Royal Academy founder,
friend of Goethe
Short Biography,
Venus Presenting Helen To Paris,
Beauty Yielded to Love,
Vestal Virgin,
Terracotta Room,
Kauffman's paintings
Kauffman's etchings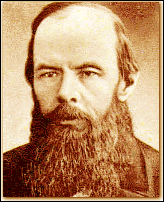 Fyodor Dostoevsky (1821-1881)
born October 30, 1821
Moscow, Russia
Novelist
Biography,
Biography,
Literary Biography,
Complete Works,
Dostoevsky Research,
Dostoevsky as Philosopher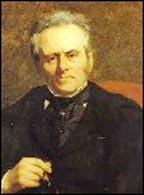 Alfred Sisley (1839-1899)
born October 30, 1839
Paris, France
Impressionist Painter
Biography, Internet Links,
CGFA Paintings,
Olga's Gallery,
Renoir's Portrait 1864

Paul Valery
(1871-1945)
born October 30, 1871
Sete, France
Poet & essayist
Biography, Chronology,
Literary Biography,
Collected Works,
Valéry Studies,
Quotes, Photo Gallery
Ezra Pound (1885-1972)
born October 30, 1885
Hailey, Idaho
Poet
American Poets Page,
Chronology,
Literary Biography,
Modern American Poetry,
Pound Poems,
Pound-McLuhan Letters
Lyon's Essay on Pound,
Pound Gravesite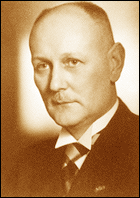 Gerhard Domagk
(1895-1964)
born October 30, 1895
Lagow, Germany
Bacteriologist
1939 Nobel Medicine,
Nobel Biography,
Presentation Speech
Nobel Lecture,
Web Links

Ruth Gordon (1896-1985)
born October 30, 1896
Wollaston, Massachusetts
Actress
Short Bio & Filmography,
IMDb Biography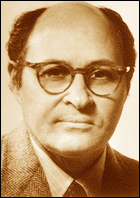 Daniel Nathans
born October 30, 1928
Wilmington, Delaware
Microbiologist
1978 Nobel Medicine,
Nobel Autobiography,
Nobel Press Release
Presentation Speech
Nobel Lecture,
Nobel Stamps 1989

Louis Malle (1932-1995)
born October 30, 1932
Thumeries, France
Film Director
Short Bio, Biography,
Films & Posters,
Au Revoir Les Enfants, 1987,
Filmography,
Malle Film Videos,
Photos
Joe Adcock (1927-1999)
born October 30, 1927
Coushatta, Louisiana
Baseball Player,
Major League Record:
18 total bases in one game—
4 homers & double as Braves
defeat Dodgers 15-7 at
Ebbets Field (7-31-1954)
Biography,
Baseball Library,
Baseball Statistics,
Baseball Almanac,
CNN-Sports Illustrated
Claude Lelouch
born October 30, 1937
Paris, France
Film Director
Biography
Biography in French
Biography in German
Filmography
Film Videos
French Web Site
Filmography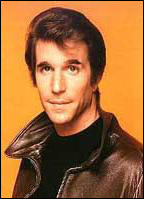 Henry Winkler
born October 30, 1945
New York, NY
Film & TV Actor
Biography
Posters & Prints
TV Facts,
Photos, Filmography,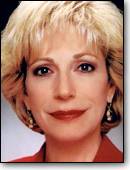 Andrea Mitchell
born October 30, 1946
New York, NY
NBC News Chief Foreign Affairs Correspondent since 1994
MSNBC Biography
Keppler Biography
AEI Biography
Interviews Colin Powell,
Moravian College Speech