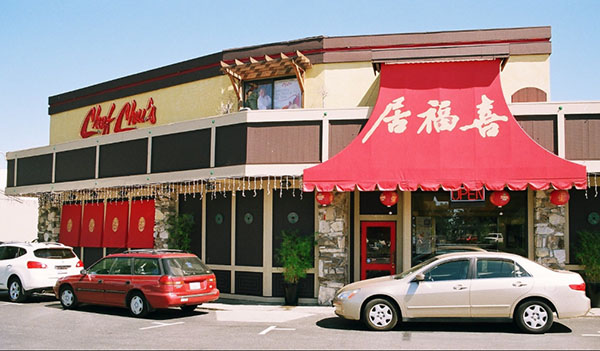 Chef Chu Outside
1067 N San Antonio Rd, Los Altos<
50th anniversary (1970-2020)
Chef Chu has been voted the best Chinese Restaurant every year by readers of Palo Alto Weekly and Mountain View Voice. Also ranked by CNN among nation's best Chinese restaurants (Mercury News, July 28, 2017). On their wall are framed photos of world leaders (Presidents H.W. Bush, Jimmy Carter, Bill Clinton, Margaret Thatcher, Mikhail Gorbachev, Benazir Bhutto) andcelebrities (John F. Kennedy, Jr., Steve Young, Serena Williams, Jeremy Lin, Justin Bieber), who dined there (Eater, 11-14-2018). His two-story, 250-seat restaurant is always crowded, so reservations are recommended. My favorite dish there is Hong Kong Crispy Angel Hair Noodles with Shrimp, Scallop, and Vegetables. Good place to eat.

Chef Chu Inside
1067 N San Antonio Rd, Los Altos